 The Duchess of Cambridge, Kate Middleton, wears a slightly controversial neckline style, but she pulls it off. Obviously.
Last night, at the US Presidential Debate, Melania Trump wore a pussy bow blouse. I have two problems with this: 1) it cost $1,100 (well, she was never going to be the People's First Lady, was she?) and 2) it's a pussy bow blouse. I mean, come on! That's not the point of this article, however (although now we really want to know who Melania's stylist is).  Kate Middleton showed the world how to do it right with her Kate Spade gúna.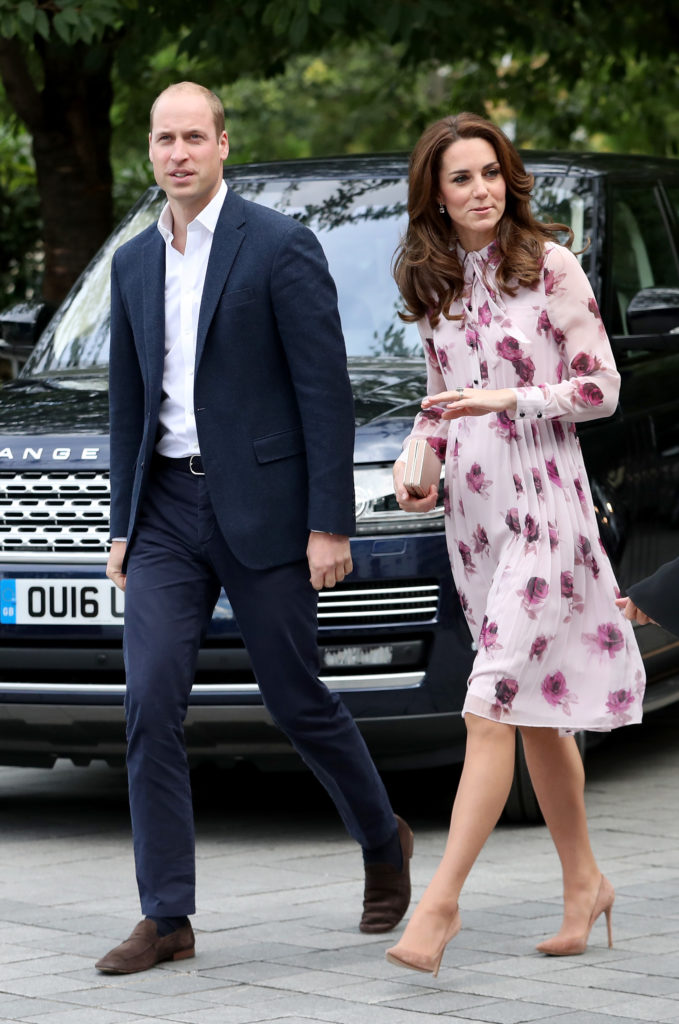 Granny chic has been in style for quite some time now (thanks, Olsen twins!), and pussy bows are the latest retro detail to become cool again. Kate marked World Mental Health Day today with her husband William and brother-in-law Harry, who both made a good effort with their shirts and casual blazers. Fair play, Princes.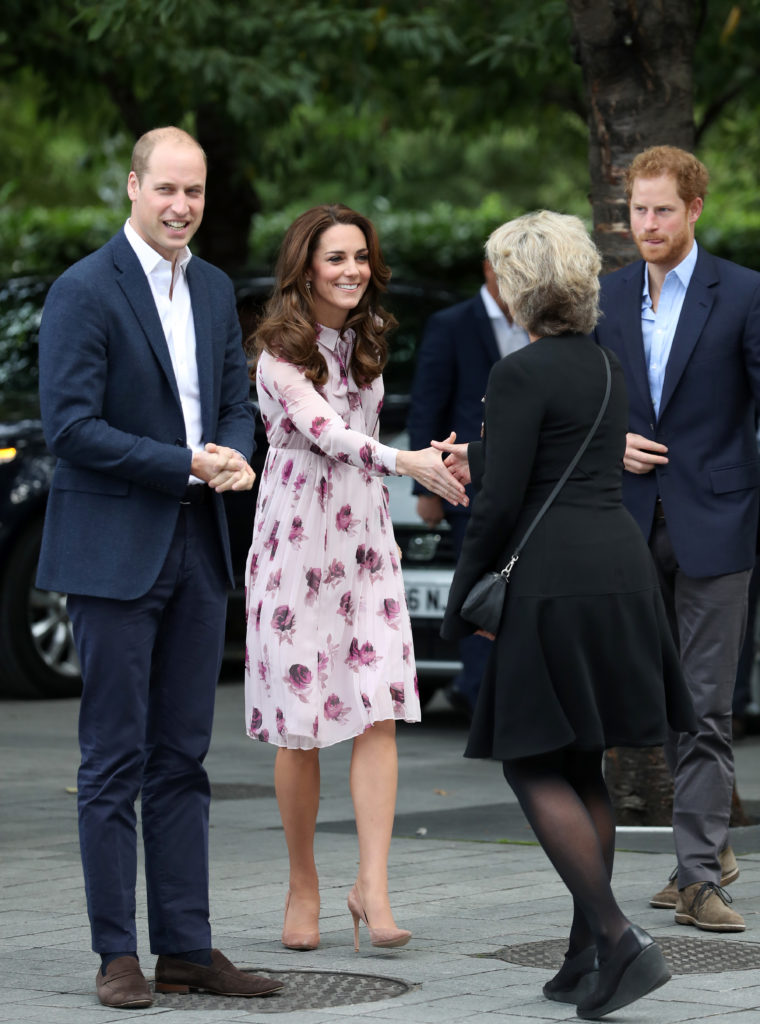 Advertised
Kate floaty dress is what we'll be copying, though. While the floaty number is a little summery, the long sleeves and modest neckline certainly make it suitable for autumn or spring weddings.
Note her shoes; she's changed things up slightly with these suede numbers. Yes, they're 'nude', but we like them. A pointed nude shoe can do a lot for one's royal leg.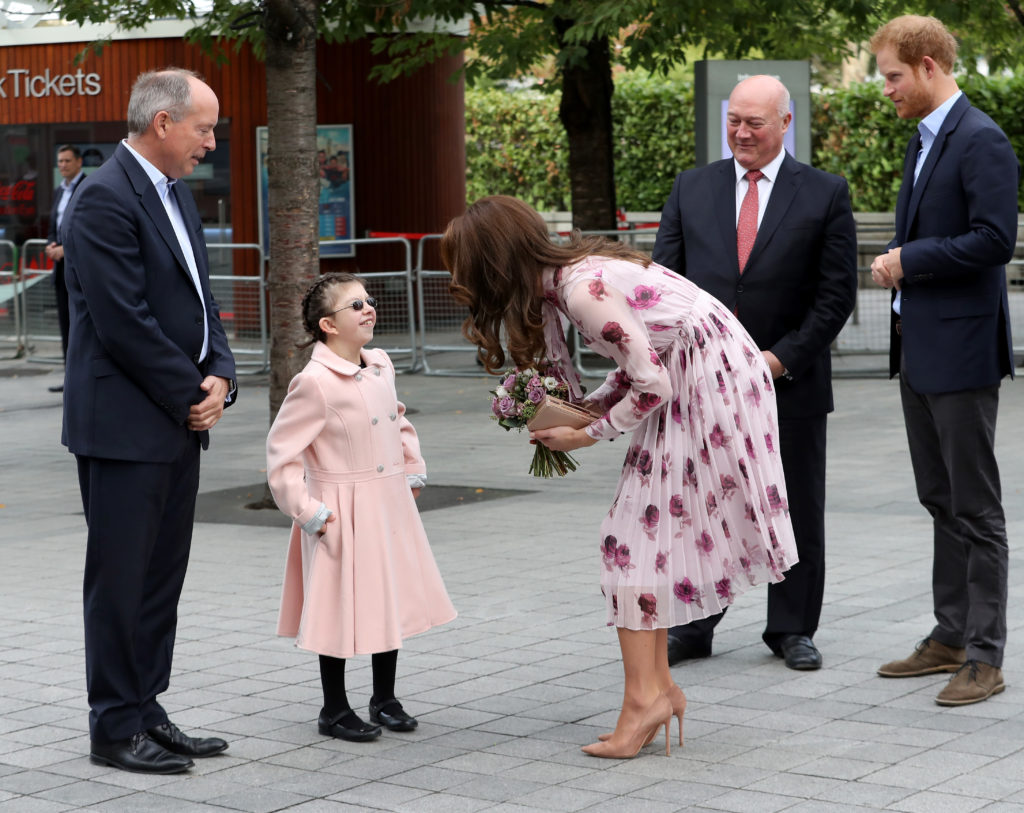 Advertised
The Kate Spade dress is an almost affordable $498 (€446), but we're looking to the more reasonably priced brand Yumi for inspiration. Yumi specialises in feminine floral dresses with pretty detailing. Like pussy bows! You can find them on ASOS (and loads are one sale at the moment).