 If you've got an hourglass  figure you probably already know that most women would kill to have it, and most men would kill to touch (slap those hands away!) - think big boobs, a round bottom and a narrow waist. And when I say narrow, I mean by comparison - so don't think that, just because you're a size 16, you're not an hourglass! If, when you turn sideways, your body resembles an "S" shape then honey, you got curves to kill and you can slot yourself into the hourglass bracket without a second thought!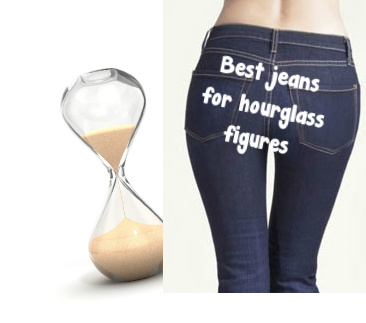 In a way, you have the pick of the bunch when it comes to denims (because, in most people's opinions, you always look great) but if you're more ample-bootied you might want to think of something with a little bit of bum lift, and you may also want to play down your curves slightly (God knows why!). Skinny jeans are going to make your bottom "pop" more than it already does, and you should go for something with a mid rise rather than super high, which can make your curves look cartoonish. And always do the sit-down test: if you sit and the back of your jeans are gaping, they do not fit!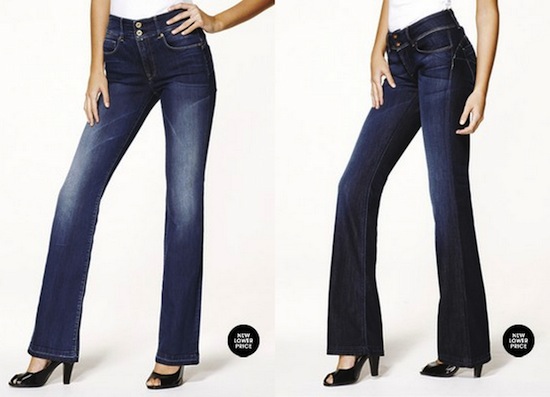 Salsa Jeans, available online at LittlewoodsIreland and in BT2, are really flattering on the rear end and, as it happens, everywhere else. Salsa is a Portuguese brand, which makes me very suspicious - have all of these Spanish and Portuguese girls whose bottoms I've been admiring just been wearing Salsas?! The cheats! They have a high waist and a slight bit of stretch, and come in a host of washes. Glenda Gilson loves them, if that helps!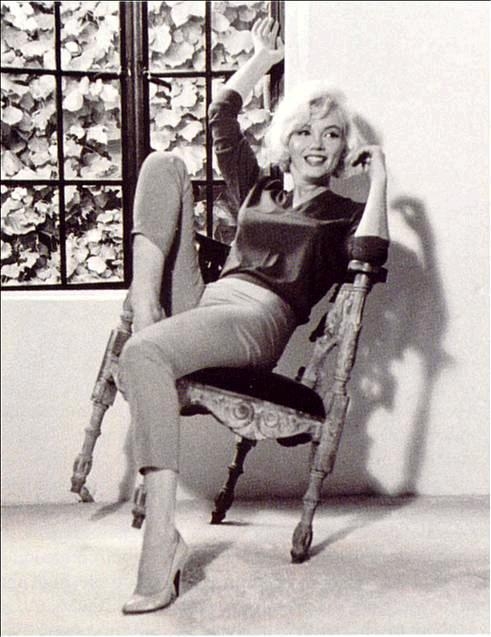 Advertised
I'd also be tempted to go for a cropped skinny, a little bit Marilyn Monroe, paired with a 1950s-style shirt, for a little bit of whimsy. Try MiH's Paris jean, a mid-rise style with a cropped leg and a cute, retro pocket detail!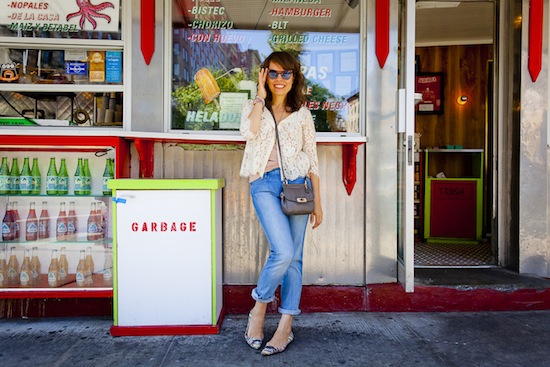 Here are the Paris jeans on the (quite boyish, to be fair!) Jennine of Eat Sleep Denim - aren't they gorgeous?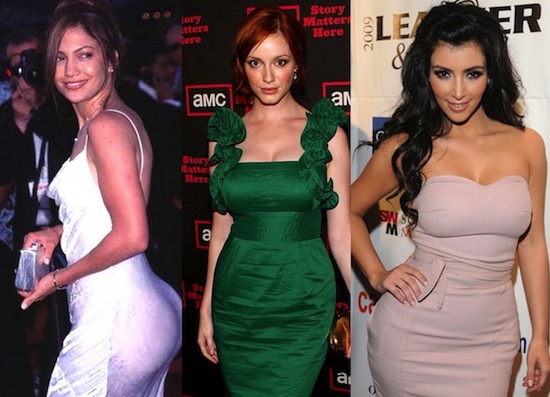 Advertised
I think you'll agree that the hourglasses among you aren't in bad company . . . !