 Does anyone remember reading Bliss and J17 magazines around Christmas, when they would advocate wearing glitter on your lips and carrying mistletoe around everywhere? Those magazines had me convinced that, when I grew up, I would be inundated with Christmas party invitations and be going out every night in December, dressed up to the nines!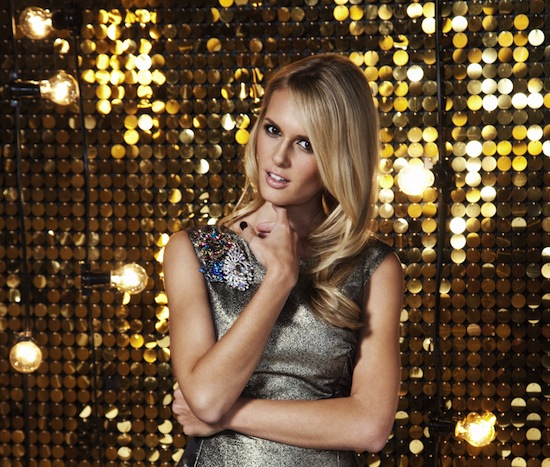 A|Wear gold sleeveless dress, €65; brooches, €12 each
While that may not be entirely accurate, there is a reason the high street brings out all the big guns when it comes to sparkle for the festive season - it's the one time of the year you are guaranteed to have at least one excuse to wear it (even if that excuse is just a casual Christmas Eve down in your local with the family).
While I'll leave the lip glitter up to the other beauties, I have picked out a few shiny, sparkly, sequined seasonal bits 'n' bobs that are perfect for dressing up this Christmas!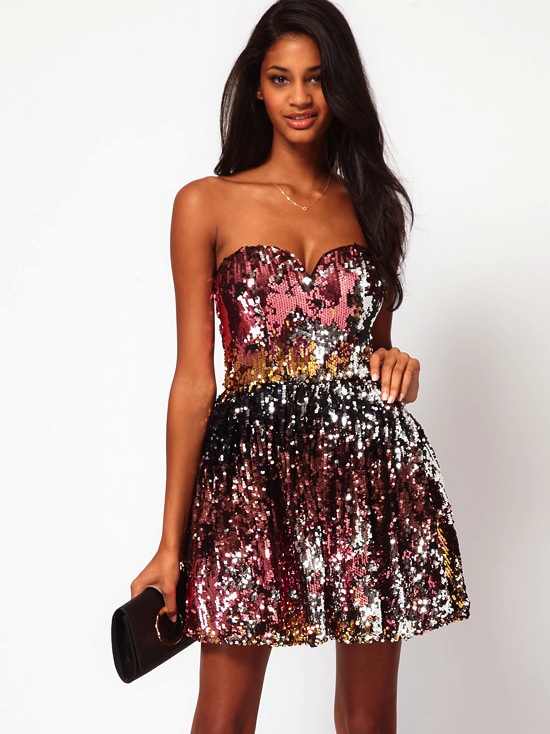 If you're the type of gal who doesn't need to wear a bra on a night out, congrats (I'm well jeal, as they say!) - you could try out this strapless number by Rare at Asos (€118.07). I love that the sequins on it are ombré, so they look as if they're fading in and out, and the lantern shape of the skirt is universally flattering. Maybe one for a Christmas night out with the girls? (Perhaps not for the office Christmas party, mind you.)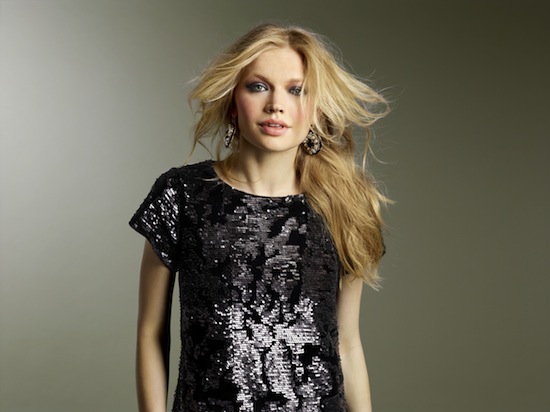 Advertised
Monsoon's Ava dress (€130, or £85 on monsoon.co.uk if you deliver to UK - try Parcel Motel as a way of getting around it?) could be a great work-appropriate option. The full-on sequins make it nice and festive, while the T-shirt shape keeps things demure without getting boring. And it's not quite as short as the Rare number. (Does anyone else think a really dodgy photoshop job has been done on the pic above so that her arm looks like a 10-year-old's arm while her head looks enormous?!)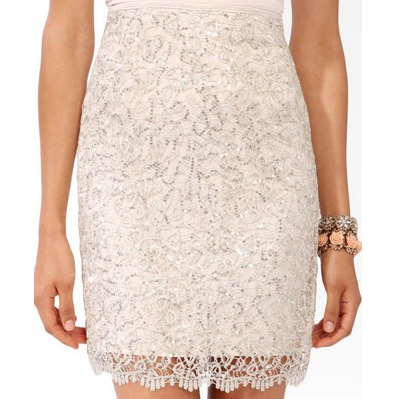 I'm having a bit of a Forever 21 moment lately. I don't know what it is; a couple of months ago, I would've told you (truthfully) that I had never bought anything in there, and that it was for very slim teenagers. Now, my tables have taken a definite turn and I'm a big fan. I now own a dress, a skirt, a lace top and several pieces of jewellery. And this sequinned lace skirt (€26.75) might just be the next addition to my collection. Pretty, feminine but with a cool sequinned edge. I like.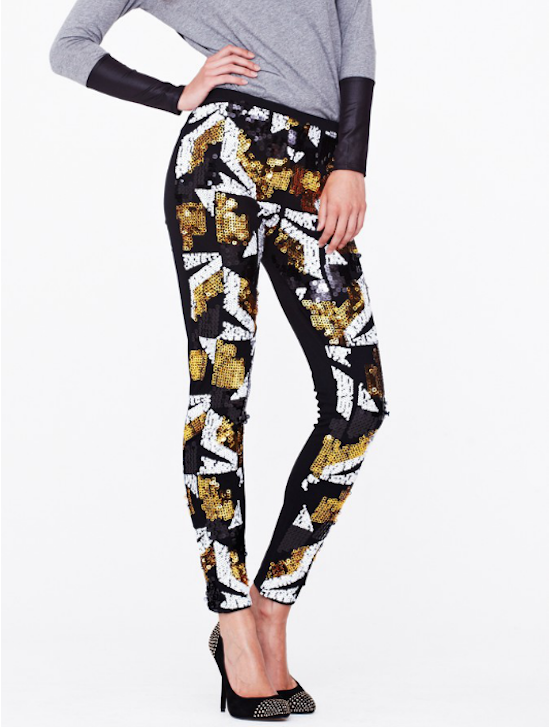 Sometimes I find myself loving things that I know are ridiculous and impractical and look a bit like circus garb. These leggings from Littlewoods Ireland (€22) definitely fit into that category - but aren't they awesome? I'd wear these with an oversized black shirt or jumper (that covered the front and back bums, crucially) and a pair of black chunky wedges. And I'd look amazing. (Obviously.)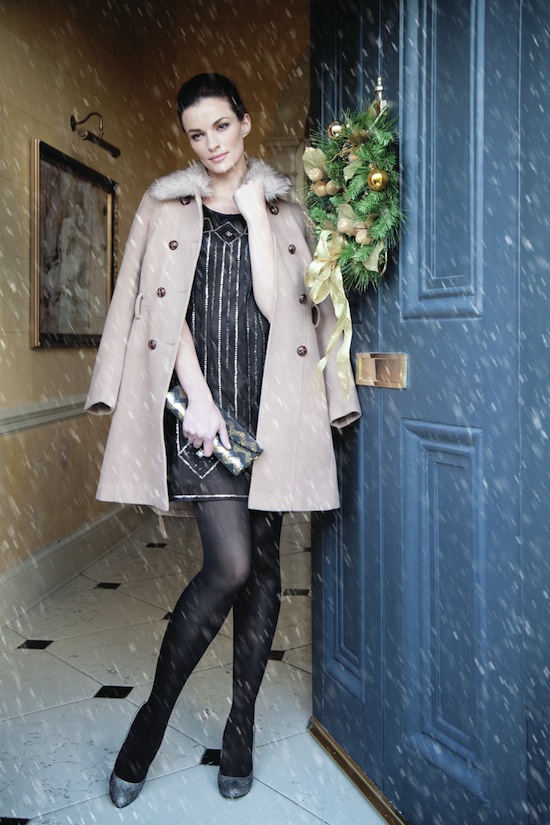 Last but by no means least, this art deco detail sequinned dress from Heatons (€29.50) is a bargaintastic winter update, and will look great with a pair of black tights and a simple shoe. (Because sometimes you just want to buy one thing, and not a whole new wardrobe, am I right?!) Of course, if you're feeling brave, go bare-legged - but make sure you're getting a lift, or else you'll get a terrible kidney infection (or so me ma'd have me believe).
Advertised
Over and out! Do you love or hate sequins for Christmas? And what do you think of my picks?