 Our guest writer Abi brought us on her fitness journey last November when she decided to hire a personal trainer to get herself feeling and looking her best for her big birthday bash; there was just something about seeing a zero on the cards that made her want to make some changes to her lifestyle. But her journey was cut short with a bang.
We caught up with her to find out what happened and to see why 2016 is truly her year of #positivity. 
I get knocked down but I get up again. Don't judge my musical taste, it's just that this Chumbawamba song is very fitting for this follow-up article because it's exactly what happened to me, both figuratively and literally.
A couple of months back I wrote a few articles for Beaut.ie about my coming of age. Well, it was really about me panicking about turning thirty (you can catch up with my introduction to the gym here). I also tried to ditch the sugar; trust me, it was no fun as I spoke about in my second article.
And I was all ready to do the BIG reveal in the third and final article but the universe had another plan. Let me take you back to those few weeks before that big birthday.
In the few months leading up to it, uncertainty was setting in. I was questioning myself about all my life choices, assessing what I had and what I had not. Essentially I was putting myself under ridiculous 'have I achieved enough?' scrutiny. And as part of this overhaul, I decided that I might as well look and feel my best hitting this milestone birthday so I treated myself to a personal trainer, signing up with Ula at Crunch Fitness.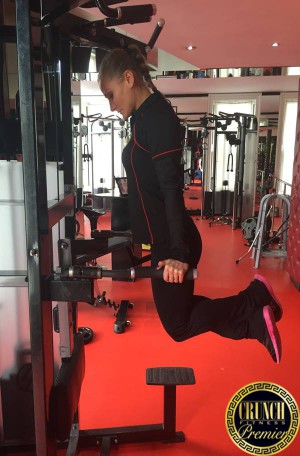 Ula put me through my paces three or four days a week and with a fairly good diet, I was actually seeing results. I was feeling better and looking forward to striding into my next decade with ease. But it didn't quite happen like that.
It was the night of my birthday party. The dress was picked out (and I did a little happy shimmy around my room when it zipped up with ease), the makeup was on  and my hair was slicked back with this oh-so-fabulous hair extension ponytail. I left my house, ready for one helluva party.
And then everything changed with a bang. And I literally do mean a bang.
It took me a moment to register what was happening. A small incredulous voice in my head whispered something ridiculous, something that couldn't be true, "Hang on! Did I just get hit by a car?".
And it turns out that's exactly what had happened. I'd been just about to get into my own taxi and I got knocked down. Even writing this now seems so surreal to me.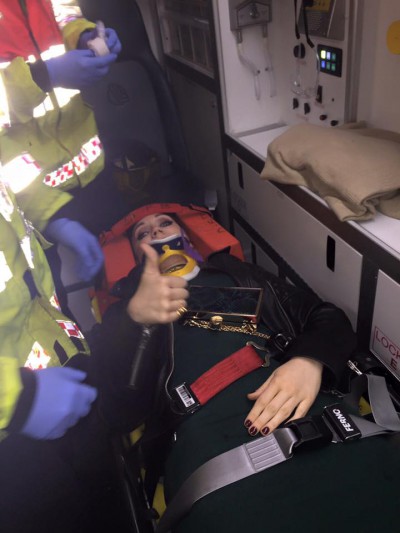 Advertised
An ambulance was called and I was brought to the hospital. And honestly, everyone from the paramedics to the firemen and the nurses, they were all so kind and sympathetic that it helped calm me. I was checked out by the medical staff and after an hour, I was released.
Now, someone else might have been sensible and gone home. But I was going to my goddamn birthday.
When I arrived the first person I saw was my Mam; despite being 30, I felt like a kid who was suddenly found after having been lost in the supermarket. Next, I saw my Dad and I didn't want to let him go. And then came the realisation that I was in a room full of people I loved - friends, family, work colleagues, old work colleagues, neighbours; if any group of people were going to get me through this night, it was them.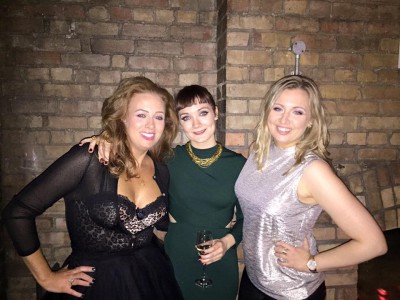 As the weeks went on, my injuries started to surface and I started to struggle to come to terms with what happened. I was telling the story like I was telling a funny story but no one else was laughing. When I went to the chiropractor two weeks after it happened (he couldn't treat me straight away because of the bruising), he sat me down and explained how lucky I was because if the car had hit me somewhere else it could've been a very different outcome.
I walked out of his office and cried like a baby. Now, I'd cried a lot over those few months leading up to my birthday, over break ups, heartache and family woes, but this time, it was purely for myself. In that moment, I realised what had happened and how lucky I had been.
Christmas was a cocoon of family and recuperation. And then January came, accompanied by those January blues. I had days of feeling sluggish, feeling broke, feeling broken.
And then February arrived and so did a feeling of strength. I contacted Ula and said that both my body and my mind were ready to finish what we'd started. I needed a new, gentler exercise plan but no matter, I was starting to move again.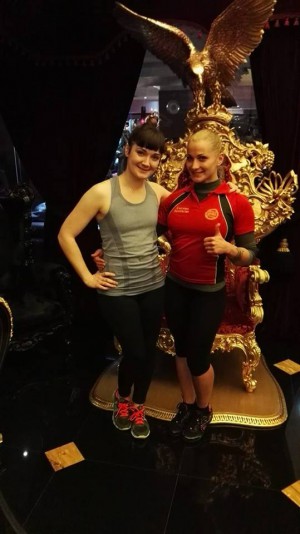 When I heard that Beaut.ie was dedicating March to #positivity, I decided that it was truly time to dust myself off. Yes, the last few months haven't been ideal. Yes, I got knocked down, my eight-year relationship took a six-month hiatus and I've yet to fully regain my strength and fitness. But I will get there.
Already as each week goes on I can feel myself getting stronger, and I do believe events in your life happen for a reason. I'm certainly going to slow down more and to keep surrounding myself with positive people and people that I know who are true friends. And most importantly work on my relationship that may have been pushed aside because life got in the way.
Being positive can be hard to do and us Irish are natural born complainers. But we have to start somewhere and thanks to Beaut.ie, March seems to be as good as time as any for me to start.
Advertised
I'll be back in the gym now kicking it with Ula for the next four weeks and I promise that I will finally show you the results. Assuming the universe plays ball.