 Cate Blanchett recently popped along to Giorgio Armani's 40th Anniversary Silos Opening And Cocktail Reception and it looked like a very lovely evening indeed. 
But when I saw this gallery one two three things jumped out at me. The first was Cate's style - she looks amazing and has hurtled back up my girl crush list. Hair, make up, suit - the look from head to toe is perfection for me and she's getting my best dressed of the year so far.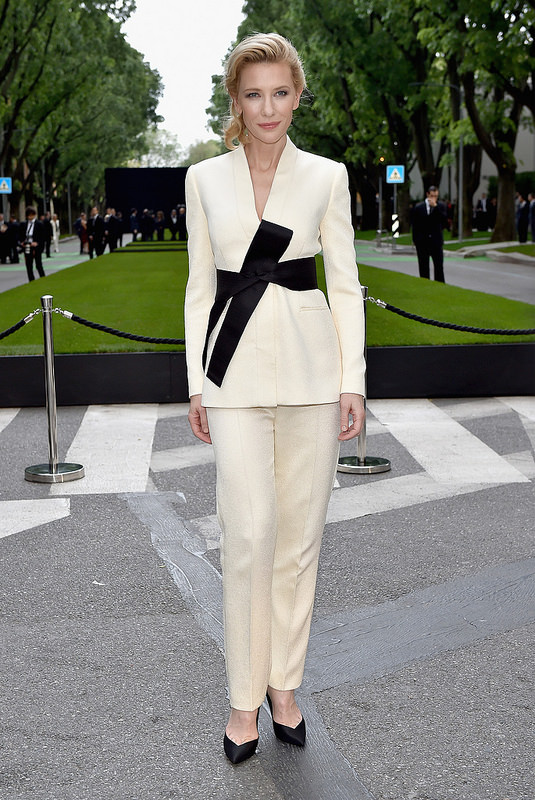 And she is right on-trend as plenty of the ladies in attendance opted for the suit. Monochrome and masculine were the orders of the day, with a little feminine tailoring and fabrics to soften the look.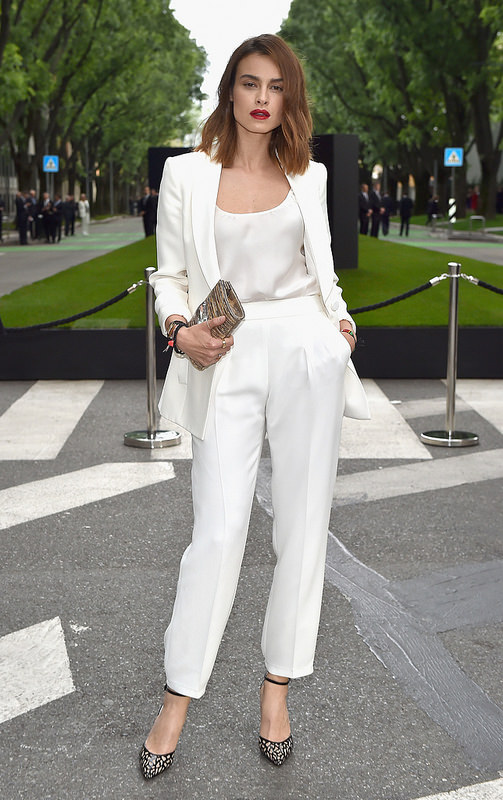 Hilary Swank stuck to her gúna guns but if I had arms like that, I'd probably live in a swimsuit and just fling various jeans on while waving my toned arms at all and sundry.
Advertised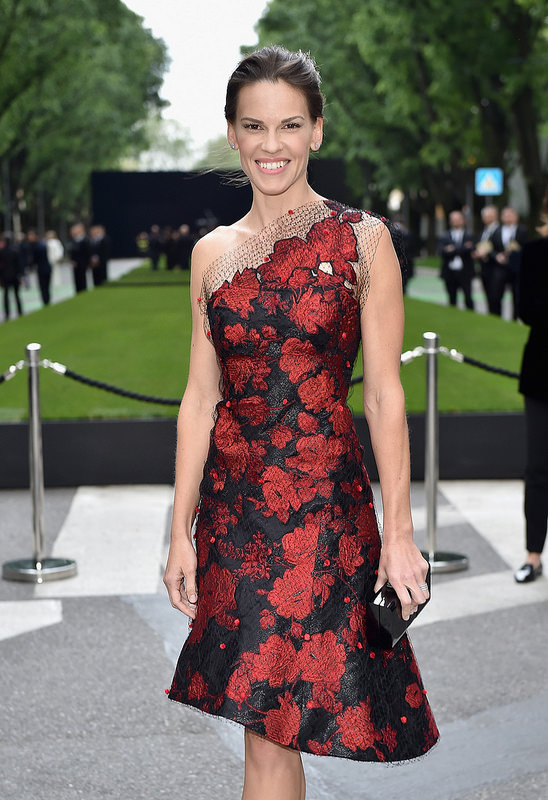 And the final thing I noticed was Leonardo DiCaprio's beard. Lookit, how could I miss it?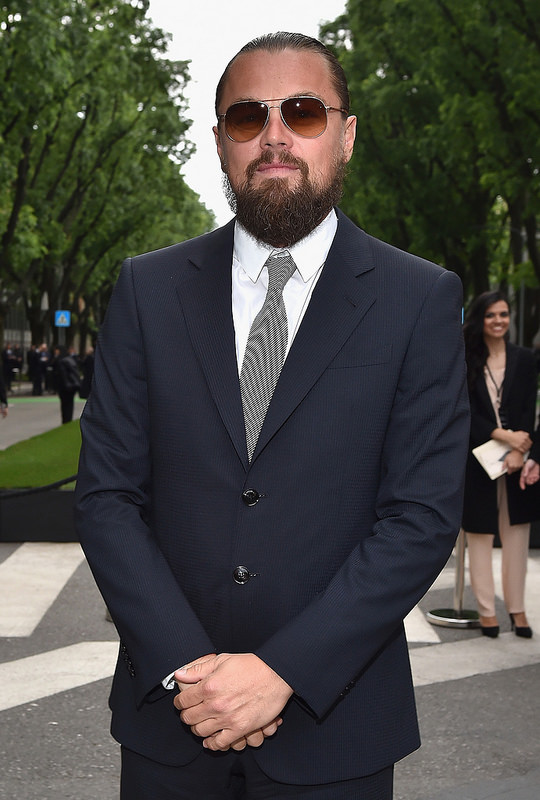 Advertised
Whose hair, make up or outfit is catching your eye? And are you on the suit train yet?