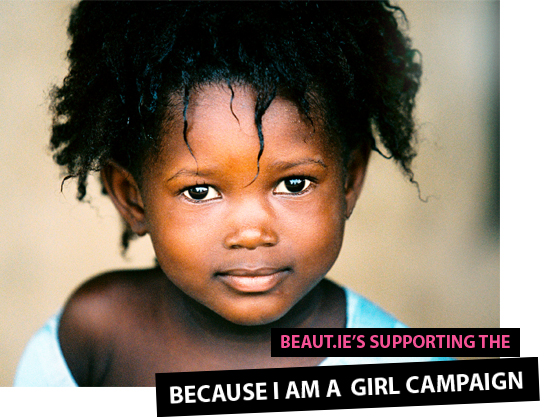 When we were asked by Plan Ireland to help them along with their Because I am a Girl campaign, we were happy to oblige. Our beaut.ieful community of women who chat and engage here every day is a fortunate one, but globally, that's not the case for many of our sisters.
Plan Ireland are compiling a series of reports up to 2015 to highlight "the appalling situation in which girls find themselves - sometimes through poverty, sometimes because they are young but often simply because of their gender."
The 2009 report - the third in the series - launches today, and you might be interested in the following sobering facts:
Advertised
Because I am a Girl...
I have the same rights as my brothers, yet I am discriminated against even before I am born.
I and 68,000 teenage girls will die from unsafe abortions this year
I and 62 million other girls are not in primary school
I and 2 million other girls will undergo female genital cutting this year.
I and more than 100 million girls under 18, some as young as 12, are expected to marry over the next decade.
If you'd like to support Plan Ireland's work to improve girls' lives, we'd love to encourage you. Visit their website to learn out more about the Because I am a Girl campaign, and to find out how to donate. You can also host a girls night in and donate the proceeds to the campaign, and there's even more info on their Facebook page. Get goin'!
Get Beaut.ie Delivered
Stay updated with Beaut.ie newsletters full of the latest happenings at Beaut.ie as well as great offers and things we think you might find interesting .