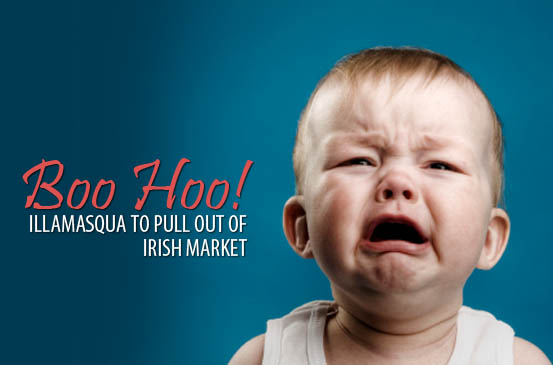 Sad news reached the Beaut.ie newsdesk yesterday: alt-brand Illamasqua is pulling out of BT2 Grafton street, and indeed, the whole Republic of Ireland market. My heart sank when I heard the rumour, so I contacted the brand to be sure to be sure.
It's true.
Here's a statement from Illamasqua's joint MDs, Julian Kynaston and Joe Corre:
'Due to the current economic environment in ROI and the strategic decision for Illamasqua to focus resources in the markets where we can justify a full support team, we have agreed to close our counter in Dublin at BT2, Grafton Street. We would like to take the opportunity to thank all our loyal customers who shopped at our counter in Dublin. A selection of our nail varnishes are available at WAH Nails who have recently opened a salon within Harvey Nichols, Dundrum, Dublin.
Advertised
Our entire range is available on illamasqua.com for delivery throughout ROI'.
The brand will officially cease trading here on the 14th November, but the Twitter-word is it may be as soon as this Sunday.
From now on, we''ll have to buy products online - we'd firmly support the brand bringing in an ASOS-style affordable shipping rate for their Irish customers - or at Debenhams in Belfast.
Farewell Illamasqua, we hardly knew you - but we hope we might welcome you back again in the future.
Get Beaut.ie Delivered
Stay updated with Beaut.ie newsletters full of the latest happenings at Beaut.ie as well as great offers and things we think you might find interesting .