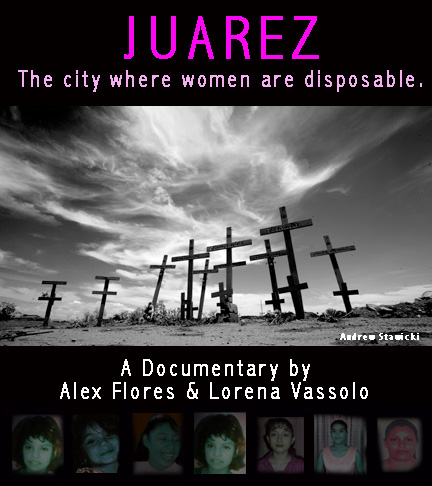 Image via www.shamelessmag.com
MAC - if this isn't a Christ on a Bike situation I don't know what is.
When MAC collaborated with high fashion brand Rodarte they decided to take inspiration for the collaboration from Mexico, after a recent trip the Mulleavy sisters (the creators of the Mac/Rodarte line), took to this part of the world. Sultry colours, hot textures and pieces named after Mexican words and places in Mexico.
The blogosphere has gone mental. Why?
Well Mac stupidly, and with a stunning lack of sensitivity quite untypical of them, named the range's pink nail polish 'Juarez'.
Juarez is hell. It's hell on earth.
Women are raped, murdered and brutalized every day and no one does anything. The police do nothing. The woman are poor - grindingly, terribly poor. Big factories move into town because the rates of pay are so low ($55 for a 45 hour week) and the women who work in them can be treated like absolute shit. (Showing their used tampons to employers to prove they're not pregnant is only the half of it). And oh yes, the second varnish in the range is called 'Factory'.
Advertised
Most of the brutalised women (average age teenage and early twenties) are picked off on their way to work at one of the town's factories.
Juarez is so bad that it has actually been called a serial killers playground. While many of the killings are done by local men (husbands, brothers etc), unemployed, angry and disenfranchised, because women are now earning the money, it's also likely that a serial killer or killers is on the loose.
Hundreds and hundreds of women have been murdered and no one has ever been caught for it - because the police aren't interested in poor women. Read a full report from Amnesty.
So so so many things are wrong with naming a luxury makeup range after this hellish place in which women are murdered, tortured and will never ever be able to actually possess one of these make up items.
Mac have issued an apology this morning for the whole debacle and promised to donate some of the proceeds of the collection to Juarez ($100k). They're also changing the names of some of the products.
This was a monumental PR gaffe for Mac. But I think something more important has come out of this whole mess. I'd never heard of Juarez before and the shocking and brutal things that are happening to the women there, and I'm willing to bet that many of Mac's consumers hadn't either. But I have now, and I'm sending money to the next cause I see to help them, and joining every movement to put pressure on the Mexican government that I can. So in a way this has raised awareness more than anything else ever could
I know you've all been talking about this situation and are not a bit happy. What do you think?
Advertised
UPDATE: You can have your voice heard on this issue by signing an online petition which will be sent to Mac to pressurise them to donate more than the $100,000 amount they've pledged)