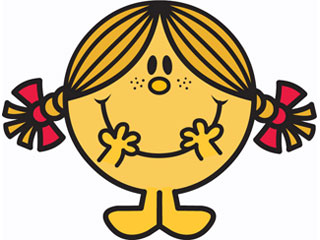 As the credit crunch bites deeper, the marketers are turning to even more nostalgia to shift product off the shelves. We've already seen the launch of the Smurf and Hello Kitty makeup ranges recently and now we're going to have to contend with another supercute range.
Mr Men Makeup is due out next month and you can watch out for makeup mirrors, lipglosses and glitters. There'll be a Little Miss Bad Lip Balm, Little Miss Sunshine Mirror, Little Miss Naughty Lip Gloss and a Little Miss Sunshine Purse amongst others.
And this is the best bit. For men there will be Mr Grumpy and Mr Messy male grooming sets.
Advertised
Ostensibly aimed at tweens I just know these are gonna become a cult buy amongst the rest of us. Who should know better. But sure when did we ever let that stop us, hey?
So come on - fess up. Think you'll be indulging in a Little Miss Naughty Lipgloss?
And what would you like to Reel In The Years with next? Womble nail varnish, Rainbow mascara, Bosco blusher?
Get Beaut.ie Delivered
Stay updated with Beaut.ie newsletters full of the latest happenings at Beaut.ie as well as great offers and things we think you might find interesting .