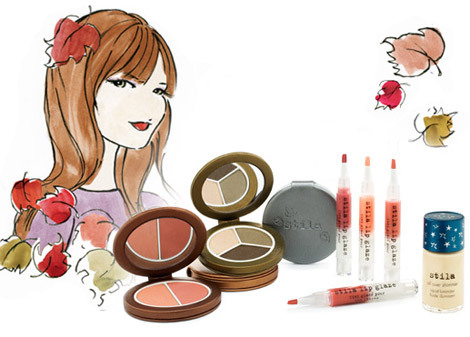 Stila was one of the first high-end beauty brands I fell in love with years ago. Founded by makeup artist Jeanine Lobell, it was one of the first generation of boutique brands to emerge in the 90s and its creative packaging, inventive products and feminine, easy-to-wear shades made it stand out in stuffy department store beauty halls.
Stila was bought by Estee Lauder in 1999 and prospered with them for a number of years. When they sold it in on in 2006, however, it seemed that the new owners weren't ready to put a lot of effort into creating new products, instead re-releasing the same products and colours with little innovation or creativity.
While I still use Stila products I've owned for years, in particular their high-quality brushes, I wasn't really too surprised when I heard the rumours that it was going under earlier this year, having been foreclosed on by their latest owners. The counter closed down in Brown Thomas and counters in the UK also closed. Sad for the old Stila that I'd fallen in love with, I had to admit that the brand hadn't excited me in recent years and I wasn't really going to miss it.
Advertised
Last week, however, private equity firm Patriarch Partners LLC announced their purchase of the brand and their plans to get it back on track. It's too early yet to know how well this new business relationship will go, but I'll keep my fingers crossed that Stila will bounce back and maybe return to these shores in the future. In the meantime, I'll be treasuring my eye shadows, brushes, Convertible Colours and Major Lash mascara. Maybe I'll get to be a Stila girl again in the future...