 First off, cellulite is not like having a second head. The majority of us have it and some of us couldn't give a flying hoot about it. But others may feel more confident if they could improve its appearance and so today we are going to try tackle the orange peel in the privacy of our own boudoir.
Like many of you, I have a holiday looming and between work commitments and life in general, I'm not getting to the gym as much as I'd like to be. Now I'm determined to start getting my bum in gear but in the meantime I am now undergoing operation quick-fix.
I recently picked up two products from The Body Shop Spa Fit range.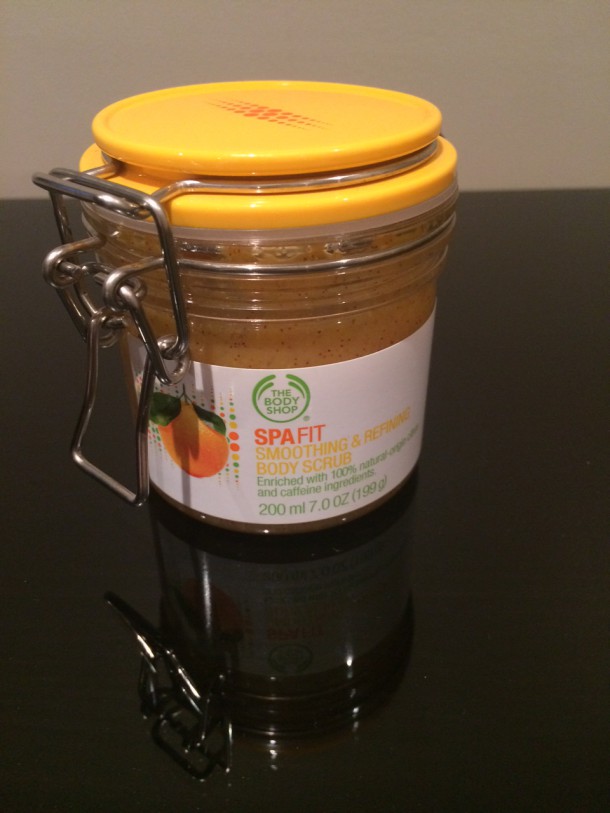 So, for part one of my regime I used the Spa Fit Smoothing & Refining Body Scrub (€25). 
This zesty citrus scrub contains 100% natural-origin citrus ingredients which refine the skin's texture and leave it looking smoother and feeling firmer.
It also contains lemon and grapefruit essential oils and smells flippin' amazing!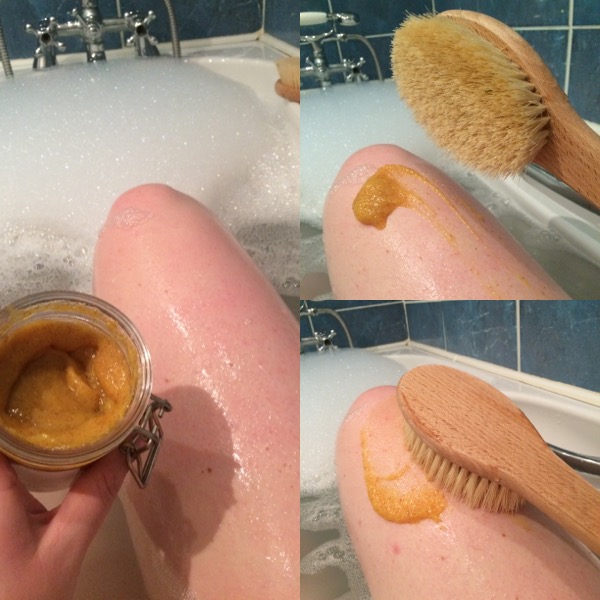 Advertised
I applied it to the skin, then scrubbed my entire body using a body brush. The scrub turned to a foam and then I rinsed using warm water. If you don't want such an intense scrub you can massage into the skin in circular motions using your hands.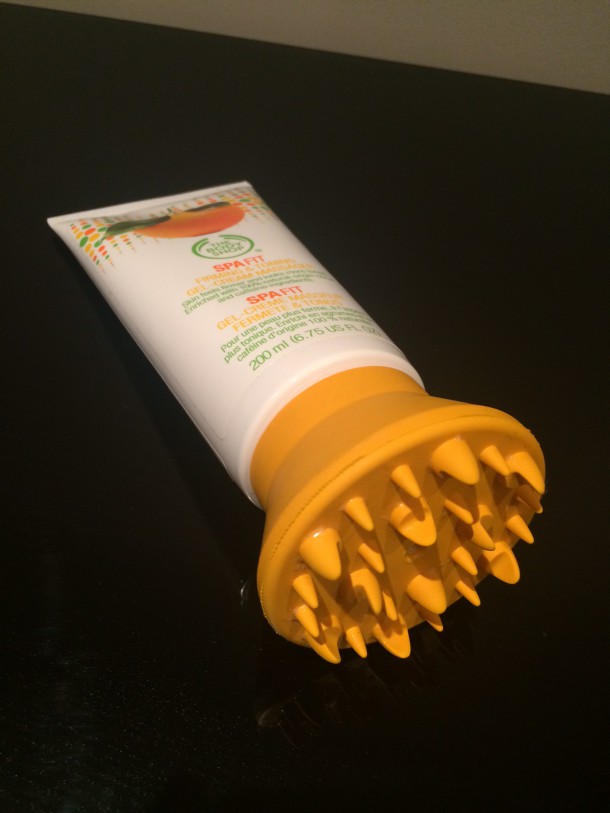 As part two of my at-home salon experience I then used the Spa Fit Firming & Toning Gel-Cream Massager (€34). It looks odd, I grant you, but it's basically like jumping into a plunge pool as it acts like a wake-up call to the body!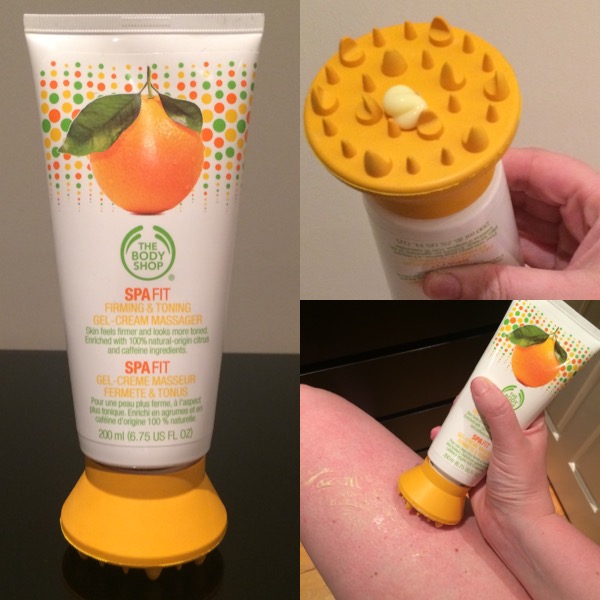 You basically twist the integrated massage applicator so that a small amount of the lotion comes out and then you massage into the skin. It dries in pretty quickly so you can squeeze more product out as you are using it.
The squeezy head is designed well; in other words it doesn't overload itself with product, it simply releases the right amount. It contains caffeine and citrus ingredients, and similar to the body scrub it has a citrusy, invigorating scent. I finished the application with my hands using light, upward strokes until all the gel-cream is absorbed into the skin.
The cream was so fresh and zesty on my skin it almost felt like I had pins and needles for a few seconds after the application. I also have the most sensitive skin in the world and it didn't irritate me in any way. 
Advertised
I'll be keeping an eye out to see if it fulfils its lifting and firming promises. But for now, my skin feels good and smells dee-licious.
Have you tried any products from The Body Shop's Spa Fit range? And are there any other topics that you'd like us to tackle in our at-home spa treatments? Or maybe you have a favourite that you'd like to share with us?