 There can be lots of contributing factors to the dreaded back acne or as we call it, 'bacne'. But there is a way to tackle the problem.
Dairy is one of the culprits that can lead to body breakouts for some people. It doesn't effect everybody but some people (like me) will find they get breakouts from having a high dairy intake. I don't eat much dairy but that's not counting my chocolate intake. As a full-on chocoholic, I'm well accustomed to the effects it can have on my skin.
Sugar is also not so great for your skin. It causes inflammation in the skin and gives you an overall tired, dull and grey complexion. Everyone will see spots caused from sugar and dairy intake in different areas. They can appear on your face, chest or back. The best way to deal with them is to use a body wash that has a neutral PH and that contains acne fighting ingredients. Salicylic Acid is an ingredient to look out for. It's one of the most effective and sought after ingredient in the battle against acne.
These face and body washes are fabulous for using on your face and back and any other areas where your skin is inflamed and spotty. Wash with them once or twice a day to help purify your skin and rid it of excess sebum, blackheads and impurities.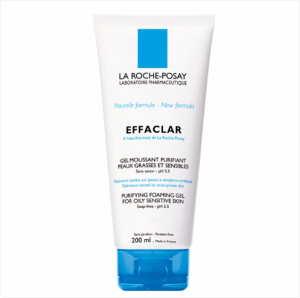 La Roche Posay Effaclar Cleansing Gel €14.50
Advertised
This gentle wash has a PH of 5.5. It is soap free and alcohol-free so it's very gentle on your skin. It leaves your skin feeling really clean. There is almost no scent from it, it just smells fresh. It is gentle on skin but helps to get rid of impurities stripping your skin of moisture.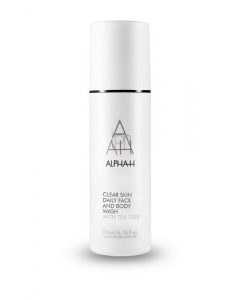 Alpha H Clear Skin Face and Body Wash €37.50
This wash is specifically for problem skin suffering from acne. It uses Salicylic Acid to melt away excess sebum and blackheads as well as herbal extracts like Thyme and Tea tree which are great anti bacterial ingredients.