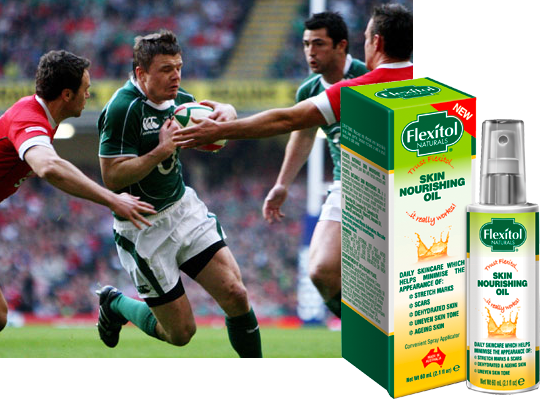 While the Irish team deservedly - and delightedly - won the championship AND the grand slam in this year's Six Nations tournament, I was wincing at the grand slams that Brian O'Driscoll personally suffered during the Ireland / Wales game.
On RTE's coverage of the team's homecoming yesterday, you could see that the poor fecker was scratched and scraped, and throughout the whole competition, he's been a focus for stamping, stomping and ear-tugging from opposing teams who've tried to cause him as much physical damage as possible.
So I've suggestion that'll help get him back to his usual blemish-free self quick-sharp. Flexitol Skin Nourishing Oil, €12.50, is an Australian remedy containing herbal extracts, essential oils and vitamins.  While it can help with stretch marks and uneven skin tone, it's also handy for clearing up marks and scarring, apparently.
Advertised
Perfect for those little facial marks currently marring BOD's beauty, so, and he'll be able to pick up a bottle at pharmacies nationwide.