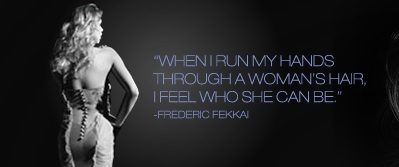 Great. So I spent bleedin' MILLINS in Sephora in Paris a few weeks ago - primarily on FF stuff - only to discover almost the very second I came back that the brand was to roll out in Brown Thomas Dublin.
While I'm a tad sickened re: spensive splurge, I am thrilled to bits that we (well, Dublin gals at least) can get our manicured paws on the brand with relative ease.
Advertised
So, that'll be a double-dose of Glossing Cream and Protein RX for me, then. Get thyself to BT's - the line is on counter right now!