 Formula 10.0.6 was designed by a chemist to be an affordable skincare range that would treat most skin issues.
You know your 'alternative' skin products for the leaner months of the year? This is that range. When your super expensive moisturiser or cleanser runs out two weeks before pay day, and you need something to keep you going, Formula 10.0.6 will have the substitute. (The Picture Perfect Day Moisturiser with SPF 15 with Vitamin C is only €11.99 and it's pretty damn nice.)
The packaging is fresh and funky, making this a great range for teens or skincare novices who would like to try their hand at getting a good regimen going.

The range is aimed at troublesome skin so a lot of the products are more suited to combination/oily skin types. However, with skin correcting ingredients like vitamins A, C and E, they will effectively tackle redness, dehydration and skin discoloration while helping to prevent spots. It also has soothing ingredients like caffeine and cucumber for more reactive skin types.
Advertised
There are lots of products to choose from if you have acne or are prone to breakouts. Most of the foaming cleansers aim to rid the skin of impurities and excess sebum to prevent breakouts. We recommend testing the range out with a foaming cleanser and the SPF moisturiser.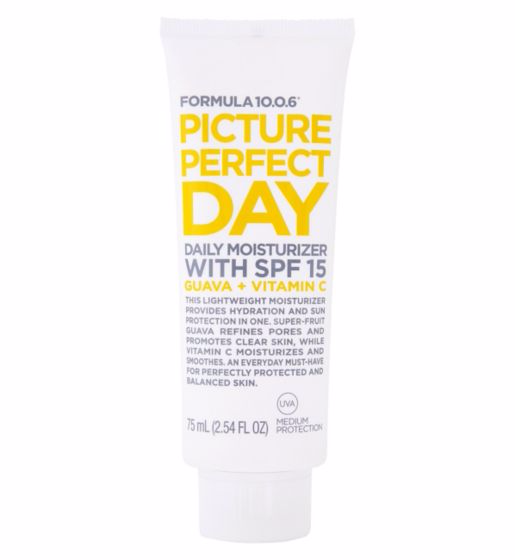 Other skin types can benefit too, and they've got face washes, toners, masks and moisturisers with and without SPF. For instance, there are three different face washes to choose from depending whether your skin might be sensitive, combination or dry.
Advertised
Does anybody else alternate their skincare between the high-end stuff and the OTC brands to save a few quid?