 I'm wary of oil. Mainly because I've enough of it in my hair to fuel Beyoncé's private jet. Body oil can be slippy and sticky and slicky on ones skin; a good one should feel luxurious, soak in straight away and make the skin feel gorgeous, but a good one is usually quite pricey.
The new skincare product from Waxperts is not pricey BUT it feels luxurious, it soaks in straight away and it made my skin feel gorgeous. Hurray! At €9.99 a pop it's really, really good value for a really lovely oil.
Waxperts know what they're doing; they are, of course, experts in all things waxing, and they say that the oil was developed because of how much their clients loved the oils used at their waxing appointments.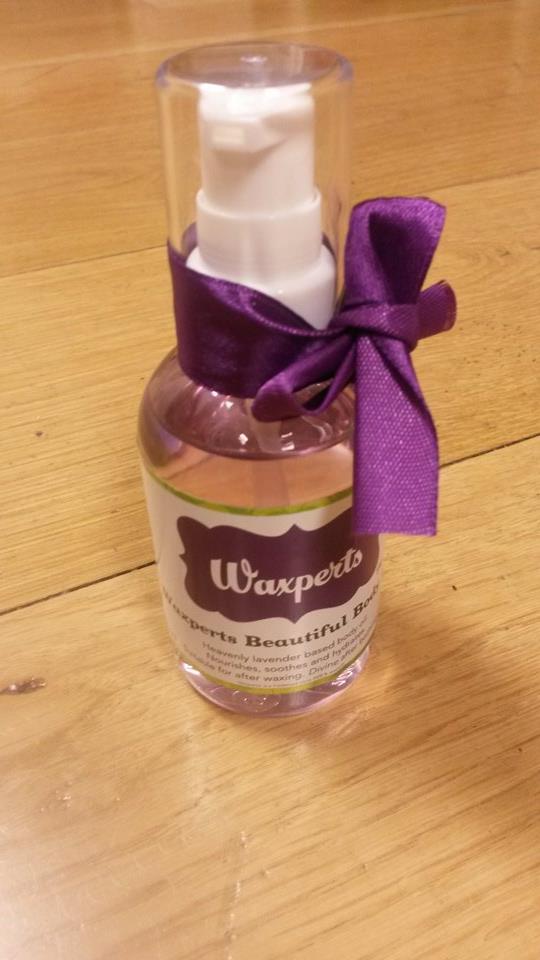 Like a lot of oils, the Beautiful Body Oil is multi-fuctional and can be used to hydrate skin after showering, soothe after waxing or shaving and as its main ingredient is lavender (which smells divine) it can can aid a good nights sleep. At this time of year, it would be perfect for dry, winter skin.
Advertised
It is silky smooth and a little goes a long way. We love to see good stuff coming from Irish companies and the price is so very right.
The Beautiful Body Oil will be available in Waxperts Stockists nationwide and online on www.cloud10beauty.com and Dolledup.ie from February 2015.
We have a section designated to skincare - check it out here!
Have you been to Waxperts or tried their other products before? Are you looking for a decently priced oil that does a good job? Will you give this a try? Let's comment!