 On September 11th, next Tuesday, in the Morrison Hotel, Dublin, the annual Beaut Awards take place. Skin expert Jennifer Rock aka The Skin Nerd will be speaking on our Beauty Of Confidence panel.
Of course, you'll know Jennifer Rock from her regular Beaut column  and as one of our Women to Watch. And you'll no doubt know her skin consultation service, The Skin Nerd. You'll have encountered her all over your telly boxes, too. Yes, she's the hardest working lady in Irish skincare. On the night of the Beaut Awards 18, Jennifer will give her expert advice on how the right skincare routine for you will make the world of difference to your confidence.
To give you a taster on what's in store, here are Jennifer's word's on the connection between good skin and confidence.
A personalised skincare routine can really inspire confidence
I think a personalised skincare routine 100% inspire confidence. Myself and the team speak to so many people all day, every day, and I think many would be surprised to hear how much of an effect 'bad' skin can have on people. We've come across people who, before having a results-driven skincare routine, couldn't leave the house, couldn't look people in the eye and would skip events because of how they felt about their skin.
I notice it in myself, too. When I am giving a lecture on a day when my skin is acting up, I feel slightly less confident and my body language changes. When something is truly helping with your skin, even if only by a margin, it can be that tiny step towards confidence that changes how you feel about yourself.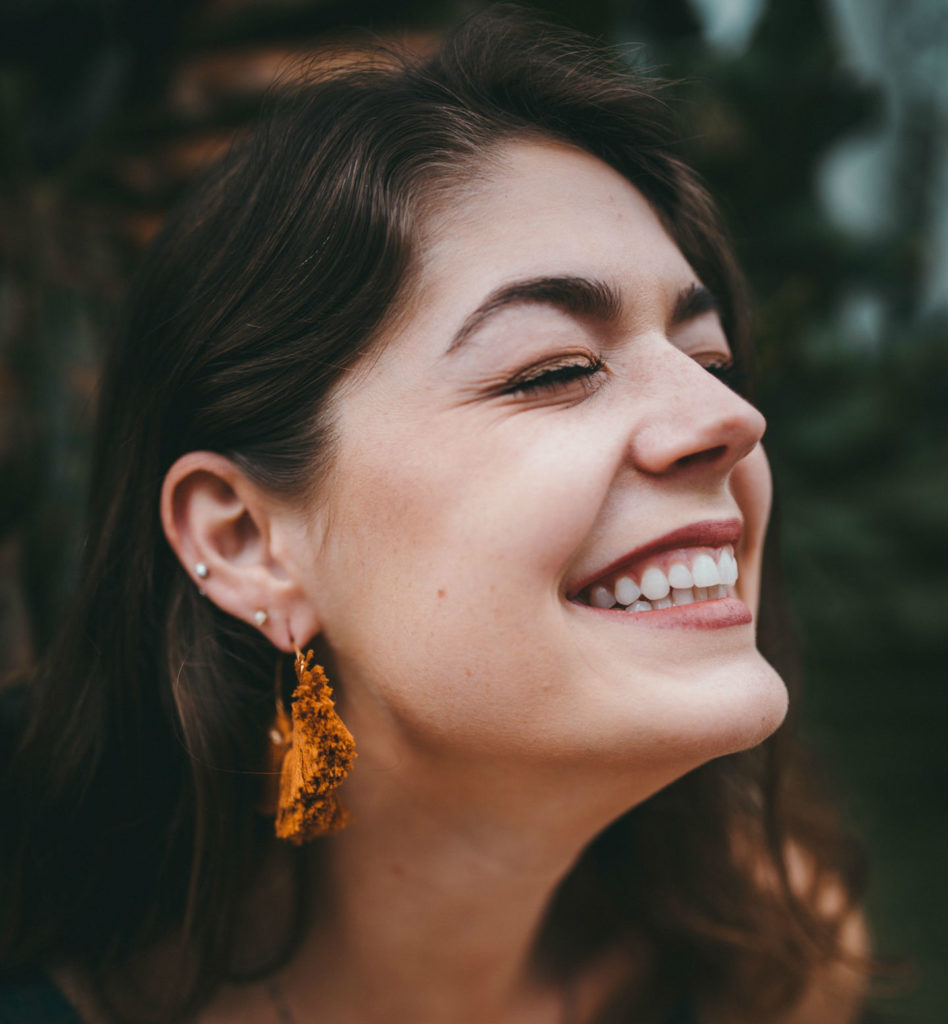 The Confidence Queen
Hands down, Oprah is my 'comfortable in their own skin' role model. She comes from humble and heart-breaking beginnings and the woman now embodies all that a hooman should be.
She's articulate, curious, engaging and vulnerable whilst being real, raw and entertaining all at the same time. She embraces herself regardless of circumstance and owns every opportunity given to her.
How to find a skincare routine that's right for you
In my 'nerdie' opinion, for best results, you need a skincare routine that is fully bespoke and made up of predominantly results-driven, cosmeceutical skincare. There's no such thing as a 'one size fits all' skincare routine. Well, not of any of the options I see out there at the moment.
Advertised
You may have dry skin but still get spots so the typical spot treatment that is designed for oily skin will leave you flaky as anything. This is why you need an expert to step in and say, "no, use this, this and this."
As the skin is an organ, it is always changing too so I believe that skin guidance needs to be long-term. That is why The Skin Nerd is designed as a skin community that you are a part of for life.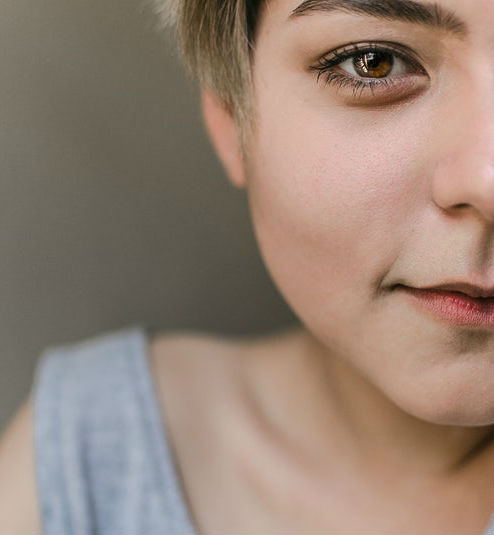 How do I know when skincare actually works?
There is little more frustrating than someone turning to you and saying "oh, I tried that product and it didn't work" and finding out they only used it once a month or at random. Skincare only works if you're using it. If you look at your products, you'll find that many products have a shelf-life of about 12 months and some as a little as three months so you a) need to use it as soon as you buy it and b) need to keep using it once you've opened it.
Your tube of €200 scientifically-advanced face masque is no better than a €2 masque if it has been in your press for two years. It's probably even worse!
How can I feel skin-confident if I can't afford expensive products?
It's actually not about expense - it's about using skincare that actually works. Plenty of products cost upwards of €100 but they are more about luxury than they are about science so perhaps they have a bit of a placebo effect.
There are plenty of skincare brands that are at more of an affordable price range that contain phenomenal skingredients. Brands like Gallinée, Youth Lab and Caudalíe are not budget brands by any means but they won't completely break the bank either.
On top of that, you can pare your skin routine back to basics to save on how much you're spending too. All you truly need is a pre-cleanse (the Cleanse Off Mitt is only €5.95 but I am biased), a cleanser, a serum and an SPF. Masques are fabulous for boosting your core skincare regime but they are not a necessity so allocate as much of your budget as possible to the aforementioned core products.
At the end of the day, yes, skin health is health, but regardless of how your skin looks, you have goals that you accomplish, qualities that people admire and respect, your personality, your sense of humour and so much more to you.
Advertised
Jennifer's debut book, The Skin Nerd: Your Straight-Talking Guide to Feeding, Protecting and Respecting Your Skin, is being released on the 13th of September. You can pick up your copy from Easons, Dubray Books or Amazon.co.uk.
For more skincare/confidence tips, Make sure come to the Beaut Awards 18 where there'll be beauty, cocktails, the awards themselves and the can't-miss Beauty of Confidence panel. Get your tickets now!