 Even if a skincare product has natural ingredients, it doesn't mean that you won't have a reaction.
Vichy is popular with skincare specialists because their products are derived from natural ingredients and minerals. Most of their skincare is suited to all skin types even the most sensitive and problematic skin types. I love skincare that is gentle and suited to problem skin. I also love, love, love skincare made with mineral water. It always feels so soothing and hydrating on my skin. Vichy's new Softening and Soothing Aloe Vera mask targets sensitive skin types. It's largely made up of mineral water sourced in France so it feels beautiful and cooling on your skin.
Vichy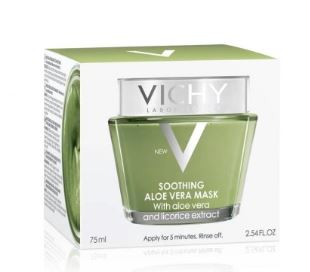 Vichy Soothing Aloe Vera Mask €18
I tried out the new Soothing Aloe Vera Mask with aloe vera and liquorice extract. Aloe vera has always been a favourite of mine since I used an actual aloe vera plant years ago to treat keratosis pilaris on the back of my arms. You know those little red bumps that can appear on the backs of your arms? Well, aloe vera helped me to get rid of them many moons ago when I couldn't afford real skincare. Liquorice extract is used in lots of skincare as a brightening agent as it inhibits tyrosinase - a contributing factor to pigmentation. So, to put it simply, this mask is ideal for inflamed skin with pigmentation marks.
Always test natural products
Advertised
It's important to say here that you should always patch test natural products. Even though this is for sensitive skin, you need to patch test it first. With natural skincare, you can never tell if you might have a reaction to it. Even if you are usually not sensitive you could be allergic to one of the plant-based ingredients in the cream. We are all intolerant to certain plants. What might be fine for one person could make the next person flare-up. Do a little patch test 24 hours before you use the mask. You can just put a little bit behind your ear or on your neck and make sure you have no reaction to it.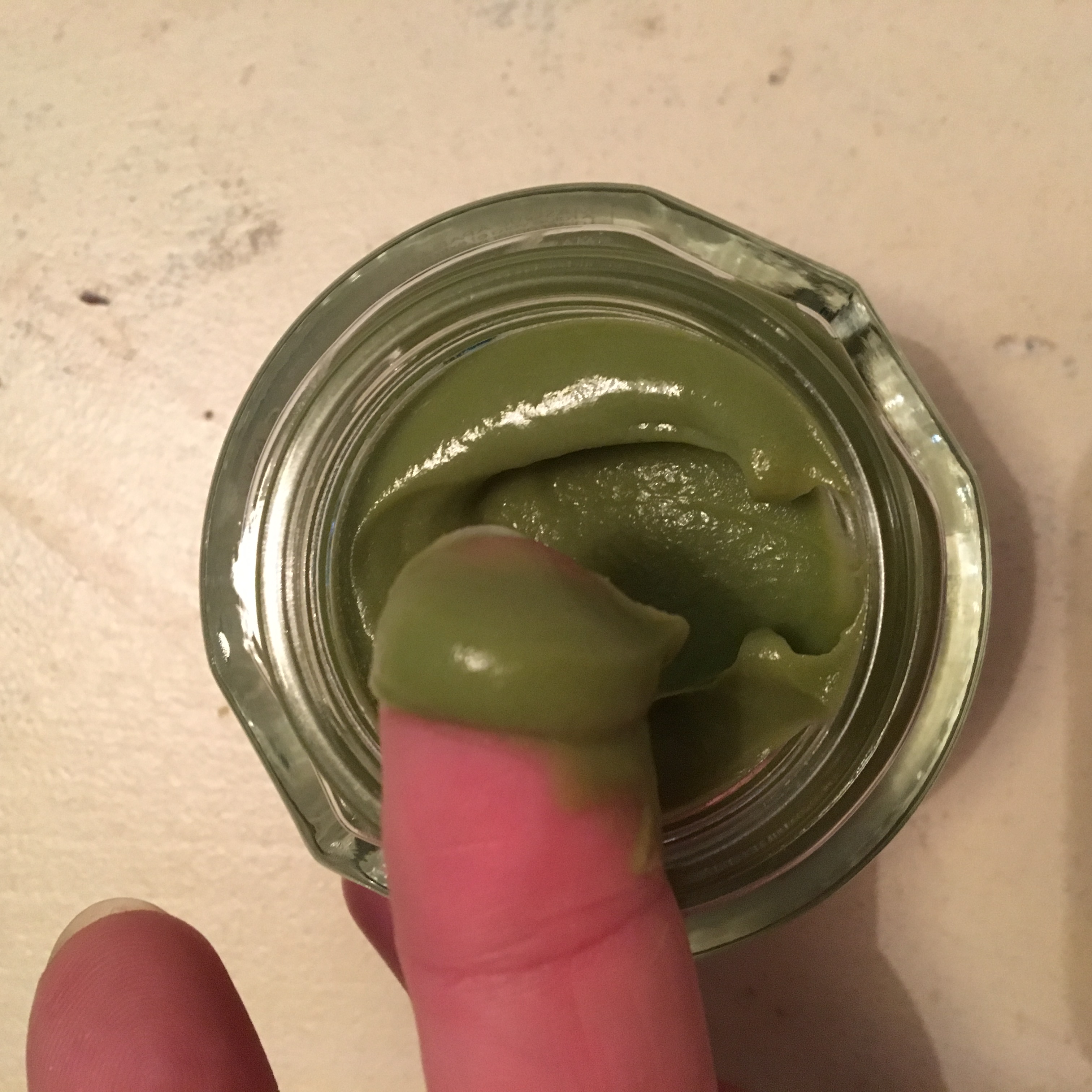 How to apply
You apply this mask for just five minutes. I applied a light layer with my fingers and removed it with a Cleanse Off Mitt. It's quite thick and sticky so it was easier to remove the majority of the cream with a facecloth and than cotton pads to remove the last of it. My skin was left feeling refreshed and moisturised. It was a little bit red which might have been from removing the mask but it calmed down after a few minutes. The active ingredients could possibly cause a bit of redness so it's best not to leave it on longer than the recommended five minutes. This leaves your skin soft and comfortable. I just applied my serum after and went to bed.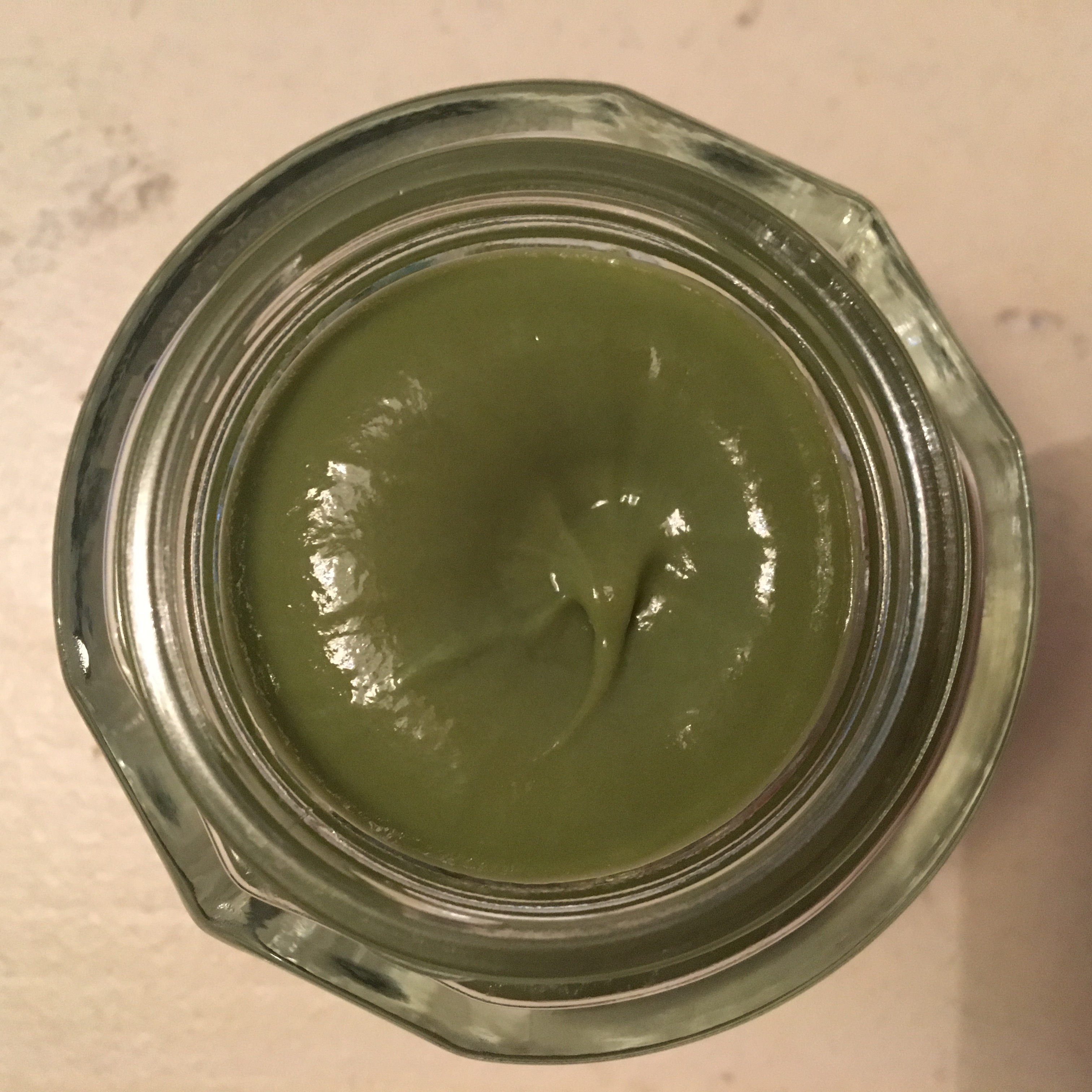 As well as the Aloe Vera mask, Vichy also brought out a Detox Clarifying Charcoal Mask (€18) which is more suited to congested skin.
Advertised
Which of these masks would you like to try? Does the soothing and cooling mask sound up your street or would you prefer the detoxifying mask?