 A good hyaluronic skin serum is what's needed when your face feels like a balloon with all the air let out. And lately, we're obsessed with this one in particular.
Hyaluronic skin serums are dehydrated skin's best friend. Because as we know all too well, dehydration can make you feel like you've aged ten years in as many days. And that's never been as true for me as the past month. Due to work commitments, my whole routine had gone out the window.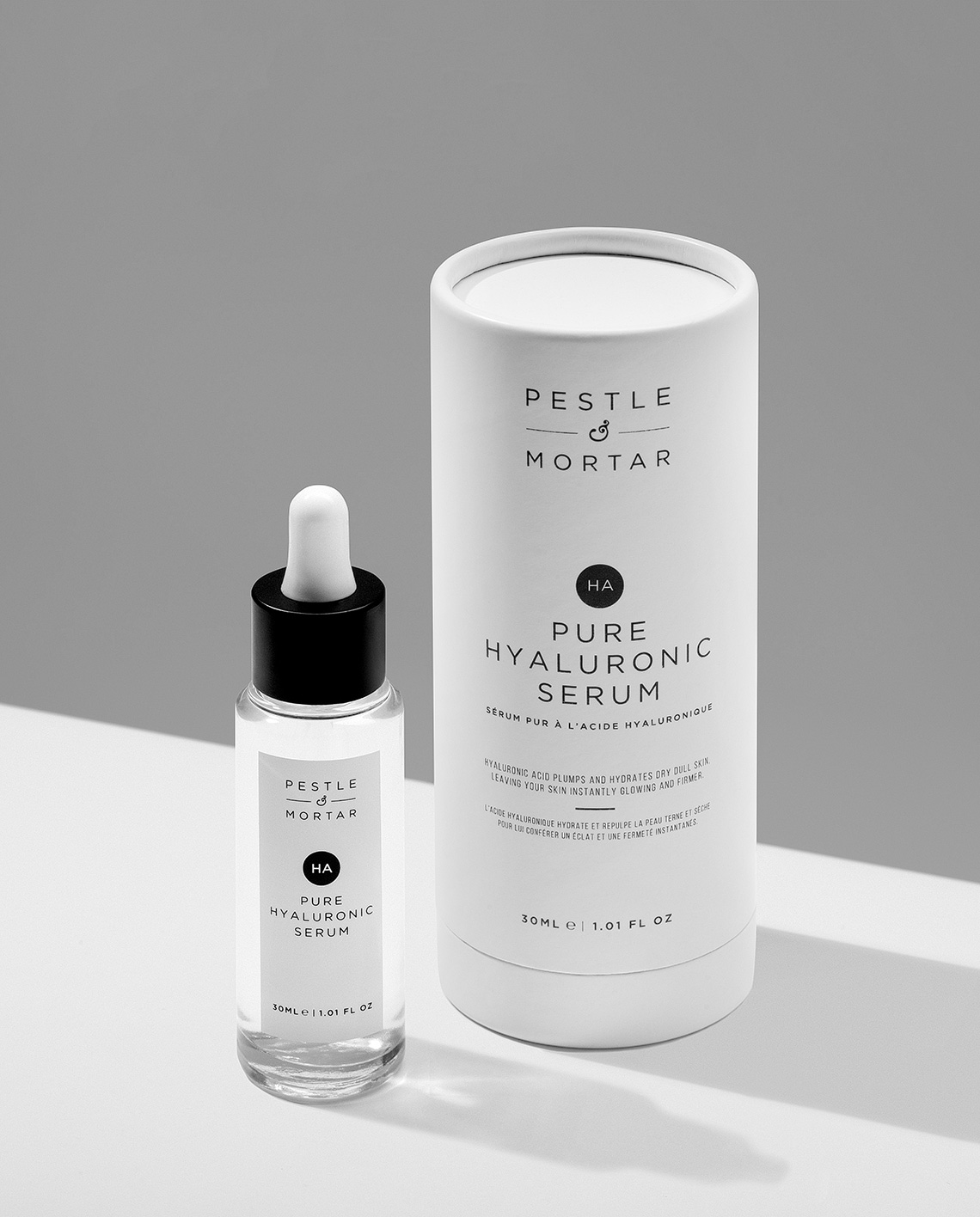 Lack of sleep and constant travelling were wreaking havoc on my face. Looking in the mirror was like looking into the future - but not in a good way. Fine lines were appearing where I'd never seen them before like ink spreading across wet paper. To stop from feeling like a haggard old crone I had to remind myself it was just temporary (I hoped!) and down another bottle of water.
Advertised
Happily, a friend of mine (who always looks fresh-faced) happened to mention her secret skin weapon. Pestle and Mortar Hyaluronic Serum (€43). It's a popular product I know, but I hadn't actually ever used it. Not sure why; I think it just fell off the radar somewhere. Anyway, that wrong has been righted now. And honestly, I could kiss my friend. Those fine lines have been banished and in their place is a nice, fresh complexion that looks healthy and youthful once more. Huzzah!
Pestle and Mortar hyaluronic skin serum is available online via their website, where you can read more about the ingredients as well.