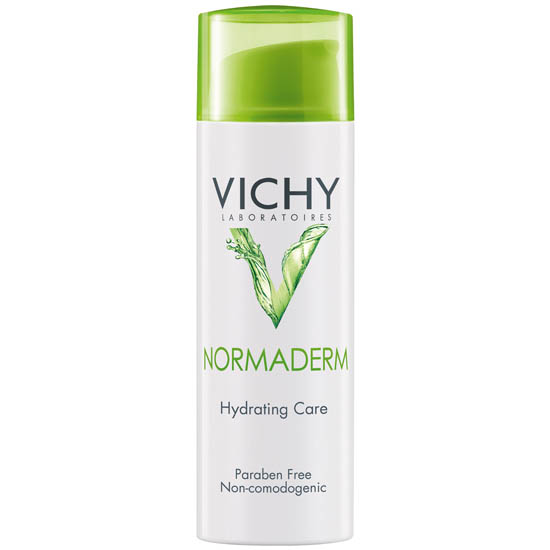 You've asked for it so here's a newbie from Vichy we reckon lots of you will be interested in: Normaderm Anti-Imperfection Hydrating Care is affordable at €15.75, widely available and designed to hydrate sebum-prone skin while treating its issues - a hard ask.
Oily skin is often dehydrated, or water dry, even though it's pumping out enough oil to rival the state of Texas. That leads to blemishes, blocked pores, blackheads, marks and redness where we pick spots plus all that delightful hard-to-manage shine.
So this, say Vichy, targets all those problems plus it hydrates, mattifies and improves the appearance of oily skin. That's thanks to ingredients like salicylic and glycolic acids which exfoliate skin and help control oil production, hydrators like glycerine and silica which soaks up sebum like little sponges, to keep shine in check.
Edit: Hydrating Care is replacing the older Tri-Activ product and the difference is mainly the texture – Vichy have removed the silicone which some people found created a bit of 'peel off' and also starch which gave the formula a heavier texture. Perlite and silica are now used as the mattifying agents. There is also an additional 5% hydrating ingredients. Efficacy has improved also – targeting the six problems associated with imperfection prone skin.
Advertised