 SPONSORED FEATURE
We're always on the look-out for the latest news and technology in the beauty field.
So when we heard that River Medical had just launched their ultimate 'Summer Body Package' designed to help those of us who want a little help to get in shape and lose those final few stubborn inches, we decided that we needed to find out some more details on the treatment before the bikini beckoned.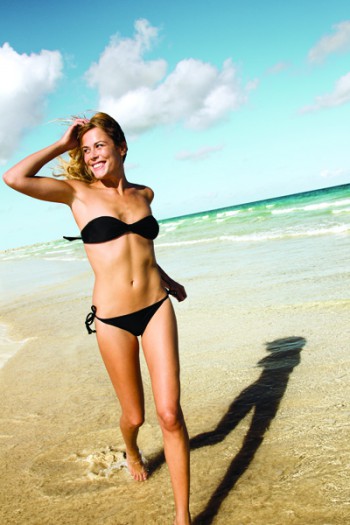 Their new Summer Body Package features the fat-freezing Coolsculpt treatment which claims to reduce fat by up to 40% after just one treatment. And all those lovely words like back fat, belly fat, love handles can all be targeted with this simple and non-invasive treatment.
There's no down time – you can even pop in on your lunch break to have the treatment carried out by one of their Registered General Nurses, and it's FDA-approved.
Advertised
River Medical combines three complimentary sessions of endermologie or "Lipo Massage" with every Coolsculpt package (endermologie is proven to speed up the results and works to further contour and tighten the body). This has the added benefit of a reduction in cellulite, with celebrity fans of the treatment including Gwen Stefani and Elle Macpherson.
And have you seen Elle recently? I'll have what she's having.
Would you be interested in trying out a treatment like this?
Find out more or book a free consultation with one of their Registered General Nurses, call 1850 88 5050 or visit www.rivermedical.ie.