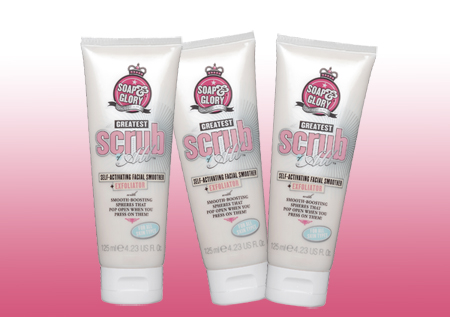 Love a bit of Soap and Glory, me. Before Christmas they launched an affordable skin-care line and that's now being joined by a new exfoliator, The Greatest Scrub of All.
It's science-tastic: "formulated with micro-sized (and sustainable) silicami powders, the Greatest Scrub of All lifts radiance-dulling dead cells away from your skin's surface in an instant and features futuristic self-activating salicylic acid loaded smooth-boosting spheres that pop open when you press on them."
Advertised
Well now - this sounds like something that might come in tres handy indeed for those of us suffering under winter weather. And the damage? An affordable €12 from bigger Boots' and Beyond Beauty at Harvey Nichols, Dundrum.