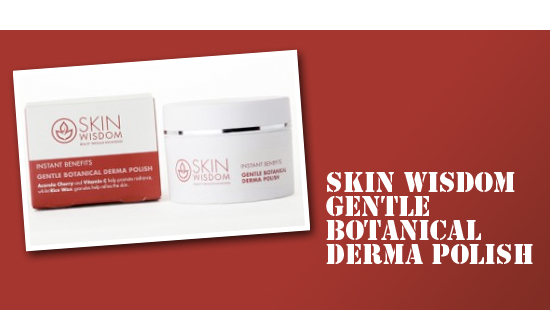 It looks like yoghurt. It smells like yoghurt. Heaven forfend, is Skin Wisdom Gentle Botanical Derma Polish about as useful as slapping a Muller Corner on your noggin?
No: Bharti Vyas' Skin Wisdom range comes up trumps again, especially considering the price - while this is only currently in non-ROI Tesco stores, meaning you'll have to pop across the border for it, the weeny £5.86 price might be encouragement enough for a trip to Norn Iron. Or I mean sure if you were up there anyway ...
Advertised
If you're a fan of fairly scrubby exfoliators you'll like this - though it's a lot less harsh than Aapri, which is so bloody scrubby it hurts - and it's good at leaving skin looking fresh and clean. You get a fair whack of product in the pot too meaning the cost per use ratio is very good altogether. Thumbs up? Oh yes.