 Veet claims to have made personal grooming extra easy, and pain-free with their beauty stylers. But are they worth the money?
I was first introduced to Veet when I was about 11 years old. The pungent hair removal cream slathered on my legs was an alarming glimpse into the world of 'beauty is pain', especially because I left it on too long, rendering me with roaring red (and utterly stinking) legs. From then on, I decided to steer clear of hair removal creams as a rule. Once burned and all that...
Fast forward some years later. I've had dalliances with salon waxing (ouch!), home waxing (I was too much of a wimp to really do more than one strip), epilators (double ouch) and laser hair removal (which didn't work properly). Eventually, I settled on using the Wilkinson shaver which has a soap bar than accompanies the razors. It does the trick and leaves your skin smooth and silky (whether that's legs, underarms or bikini).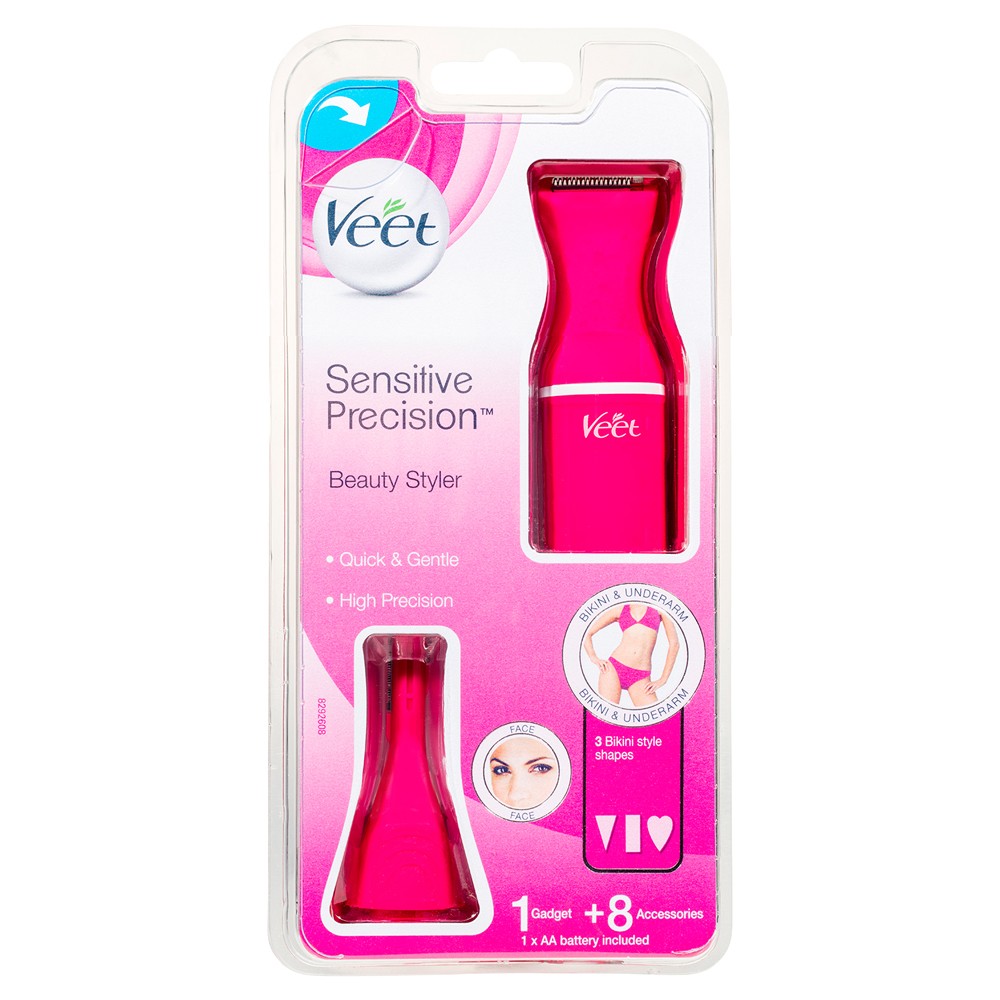 There's been a boom in personal grooming tools of late, though, from Remington to NoNo to Braun to Philips and plenty more besides. Veet got into the action too with the launch of their Beauty Stylers. I recently picked up the Sensitive Precision Beauty Styler to see how it fares.
The Sensitive Beauty Styler usually retails for €29.99 but is on offer at the moment for €19.99 in Boots. In the pack, you'll find the body of the tool, as well as two heads. One is larger and designed for bikini and underarms. The smaller is for precision shaping and brows. Also included are a travel pouch, two styling guards and three bikini stencils (if you're feeling creative!).
Advertised
Veet Sensitive Beauty Styler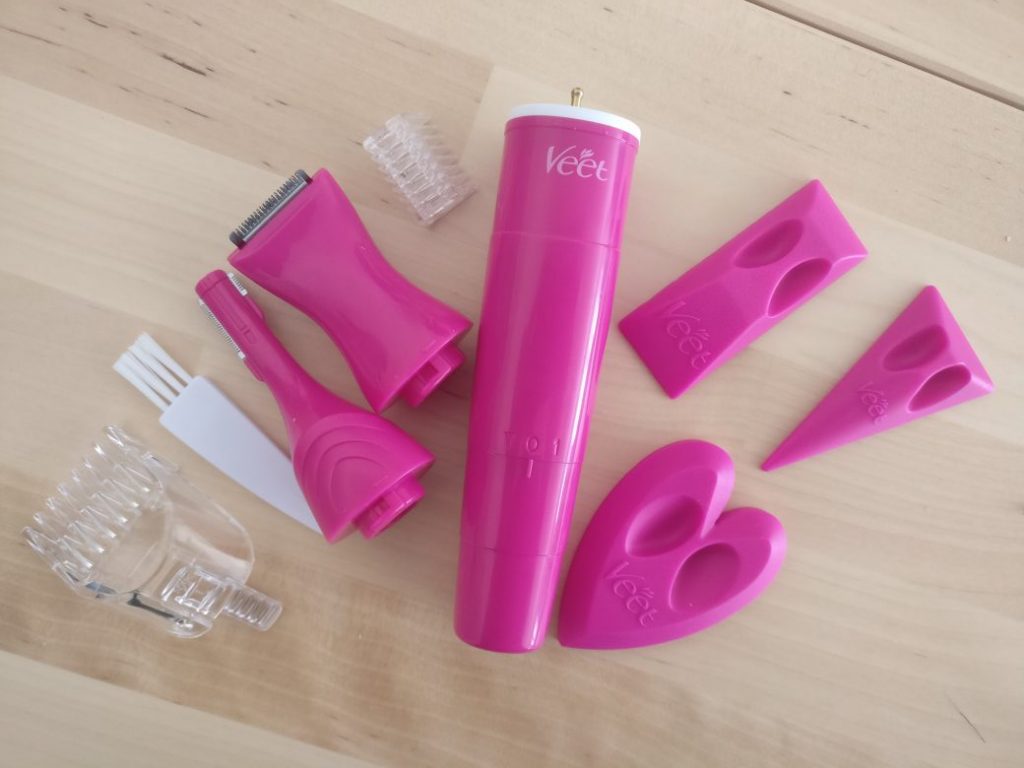 First off, I was delighted at how easy this was to open. Sounds like a small thing, but usually plastic packets like this require a can-opener to pry them open, and even then it's a struggle. This one, however, comes with an easy open tab (it's the little things in life). Another plus is that this comes with a battery already included so you can get started straight away.
The instructions are mercifully simple and overall, it's child play to get this thing off the ground. The mechanics are such that the blades never have direct contact with skin, so no redness or down time. You can use it on brows and then apply makeup, or bikini/under arms and get dressed straight away. Honestly, it's SO easy to use and the results are instant. Want groomed brows? Done. Want to get into some lady garden topiary? Done.
For €19.99 this feels like a bargain, especially considering how travel-friendly it is. But, would I have been saying that if I'd paid the extra tenner? Probably. It's the type of product that you could use in between waxing appointments (if you had to get yourself match fit for any reason), on holiday, or just every few days. I like that it makes keeping brows in check extra easy too, whether that's trimming or styling.
Advertised
Overall, it's safe to say that this experience with Veet has been a lot more pleasant than my first.
What type of hair removal method do you prefer? Or do you think we should all just go au natural?