 Just because she can afford to splash out on the most expensive skin products doesn't mean she has to. Victoria Beckham says her skincare hero is a €13.49 tube of Weleda Skin Food
In an interview with Into the Gloss, Victoria said that Weleda Skin Food is her 'body secret.' "What I love about it is that it's not particularly expensive and you can find it anywhere. The formula is so thick and buttery."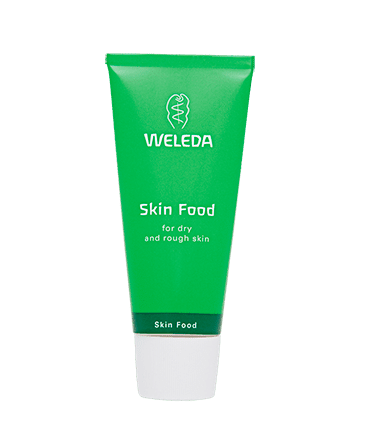 Advertised
She says she uses it to prolong her tan, too. This is actually such a good tip! I wonder does it work with a faux glow? "When I have a tan, I'll mix it with coconut oil - the same you use to cook with - and cover my entire body with it. I suppose some people might not like the greasiness, but it helps me hold on to the colour. But by the time I leave the house, I feel like it's really sunk in. Like my skin's had a good drink."
Victoria is good for the old beauty tidbits. I remember when she told some interviewer that she slathers body cream (this one?) all over her feet and has it soak in with socks she wears all night. Bet David loves that. Better than ice hooves, though.