 We all love a glass of prosecco or two, and Groupon have taken it to the next level with their new "prosecco polish".
According to them, it's made with real prosecco and tastes just like the real thing. You can spend your days licking your nails or go all out as it's 100% edible. Either way we have to say it looks lovely with a nice glittery gold finish, and it's all to celebrate Mother's Day. Unfortunately it's not available to buy just yet, so we'll just have to take their word for it. It's a total novelty idea, but idea of someone licking their nails all day is grossing us out a little bit.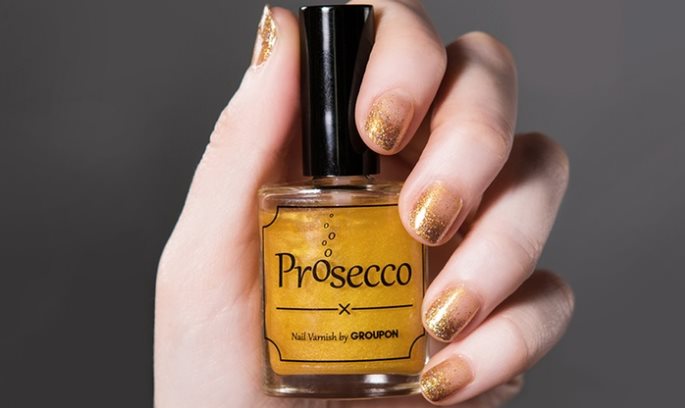 Advertised
They have even made an ad, and it's a little weird - turns out it's hard to make licking your nails look good - but thanks Groupon for trying to put two good things together.