 It took me quite a while to discover this amazing city. I'd overlooked the joys of London Town for too long because I've tended to travel further afield;  London just seemed too close to Dublin to be truly different. Yes there are similarities. The architecture is familiar and the language is of course the same. But for me, that's where the similarities begin and end.
I'm sure you don't need me to give you travel tips on getting there!  Ryanair (just don't mention them to Andrea, you know her feelings on the airline) and Aer Lingus have daily flights to Gatwick, Heathrow, City and Stanstead.  My personal favourite is Gatwick purely because the shops are better if you get delayed (thank you Ryanair for that FIVE HOUR wait!). The Gatwick and Heathrow Express trains will have you in the city centre in 30 or 15 mins respectively.
The one tip I can give you is to try and use different browsers when searching for the best prices and to delete your history and cookies.  The airline sites and apps record your IP address and will increase the fares the more you look at particular routes.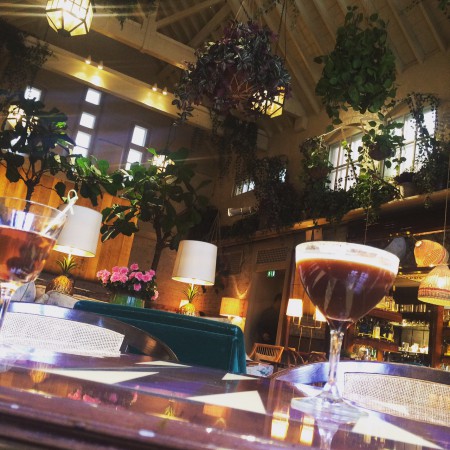 I stayed in The Langham London. I'm a big fan of this brand and the location of their London property is second to none. Right at the top of Regent St. and opposite the BBC, you are in the centre of all the action. Most places are within walking distance and for those that aren't so close, the iconic Black Cabs or the marvellous underground. And the nearest station, Oxford Street Circus, is only a four minute walk away.
I arrived in on a morning flight, jumped onto the Gatwick Express and arrived at the hotel by 10am. After leaving my bags with the welcoming receptionist, I headed straight out to explore the city. This was not a tourist trip; it was purely about getting some well earned R&R. There was to be no London Eye, Westminster or Buckingham Palace for me this time round, but they are certainly on my list for next time. This trip was purely about two of my favouuite things, food and fashion.
First stop was Lantana Café a five minute stroll from the hotel.  It's a foodie's paradise, based on the Australian café culture so think lots of avocado, strong coffee  and some 'bold' treats thrown in for good measure.  If you arrive on a weekend, expect to queue for a table but I can promise you that it's worth the wait.
I then wandered down Regent St for some shopping.  You'll find all of your favourite high street stores from H&M to Zara and I can never resist All Saints. Next stop was the Aladdin's cave that is Liberty of London It's a true treasure trove of designer clothing, sparkling gems, brilliantly bright scarves and luscious blooms.  Even if you're not buying, it's well worth a browse.
Carnaby St is right next to Liberty and was next on my hit list.  It has an eclectic mix of shops with Scotch and Soda and The Kooples being my stores of choice.
A stroll around Covent Garden, which remains my favourite part of London, was next on the agenda. It's a great place to watch the world go by. I also had to pop into Gelupo to sample some of their infamous ice cream.  Rosie, The Londoner, had mentioned it earlier that week and she never lets me down. Snickers, tiramisu and hazelnut?  Yes please!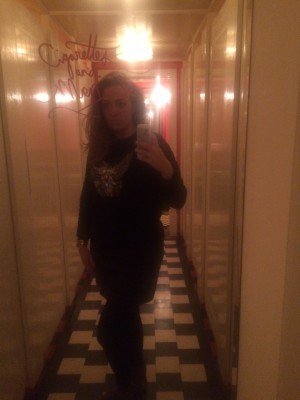 Advertised
After all of that retail therapy (and sugar) I was ready for lunch and a tipple or three.  I hailed a cab and headed off to Chiltern Firehouse in Marleybone which just so happens to be my favourite restaurant in London (a selfie in the sercet door mirror was a must). Chiltern was founded by two successful and passionate individuals: hotelier André Balazs and chef Nuno Mendes. Balazs has several well known hotels across the US, from Chateau Marmont in LA to The Mercer in New York.  The food is sublime and the people watching a lot of fun.  The crab stuffed donuts and slow cooked cod with sofrito were truly things of beauty.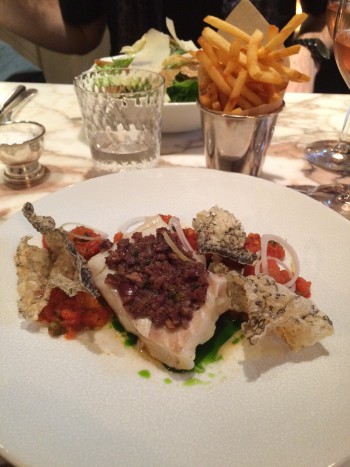 After a long and lazy lunch it was back to the hotel to visit the Chuan Spa.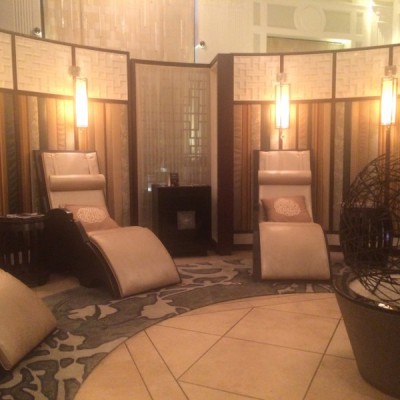 I had booked in to try their signature treatment, the Chuan Harmony massage. According to their brochure it was 'designed to stimulate meridian harmony. This unique mind, body and soul experience combines the therapeutic elements of acupressure with various relaxation massage techniques to induce a deep sense of calm. The full body oil massage stimulates a sense of wellbeing and relaxation.' And that sounded like music to my ears (to be honest, even they were in need of a massage). 
My therapist was excellent; extremely friendly and professional, and she managed to get the pressure exactly right, no 'wishy washy' hands that can so often ruin a good massage. After the treatment I floated out to the relaxation area to be treated to a bowl of fresh berries and herbal tea.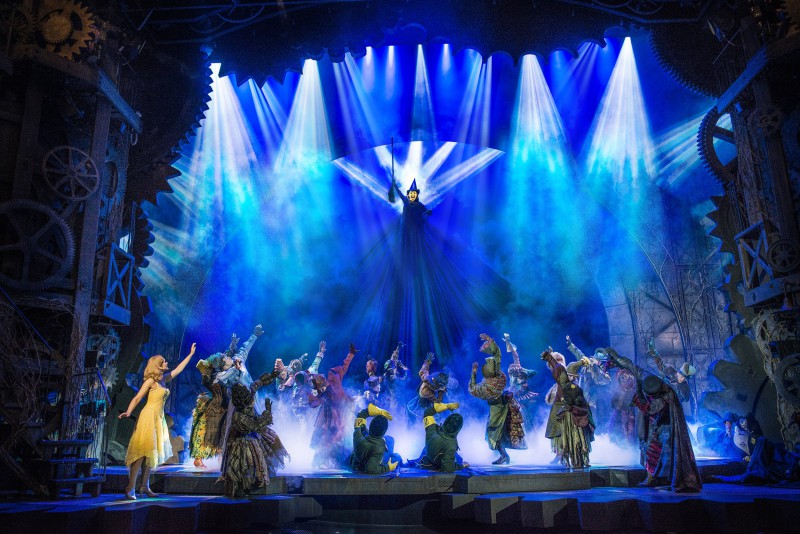 That evening it was time to take in a show.  I had heard great things about Wicked the musical but as I'm not usually a musical fan I was a little sceptical. However I was very happy to be proved wrong! It's on in the Apollo theatre, right beside Victoria Station. The theatre itself has beautiful architectural details.
In all honesy I wasn't expecting the show to be as funny as it was, it's very tongue in cheek. And my goodness can those actors sing!  They put most chart singers to shame with their range and projection.  All in all it was a thrilling evening and I'd highly recommend it for both adults and children of about 9+.
Like Cinderella I was home by midnight and as I finally sank into my pillow topped feather bed I felt more relaxed than I had in a long time. For one day at least I had escaped the leash of email and social media. I fell asleep with a smile on my face and I'm already planning my next great escape there before Christmas. Who's in?
Advertised
Have you been to London recently? Do you have any tips to share? We'd love to hear them!