 The duck-faced pout, the protruding tongue and the peace sign are all staple poses of the selfie.
Yesterday the world and his trendy mama were striking one of these and sticking it up on Instagram, right next to the picture of the soy cappucino they got in that new hipster coffee boutique down the road.
But I am hear to tell you, the standard selfie is dead. It has been replaced with something that will burn your eyes and sear into the back of your brain.
So bottles of bleach and cattle branding irons at the ready, as I introduce you to bottom selfie, known as the belfie or the cheeky.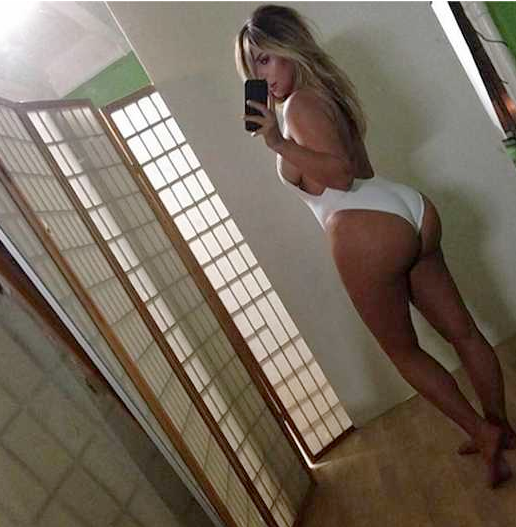 This fresh horror was brought to us by the fame chasing, plastic mutant creation that is Kim Kardashian. Kanye shared the shot with his ten million Twitter followers, captioning it with the message "HEADING HOME NOW".
I'm delighted, the mothership must have come back for him.
Along with the standard selfie, the Angelina leg pose recreation was, up until recently, where it was at. But this is the new barrel that some celebrities are scraping in an attempt to stay relevant. The literal bare faced cheek of it.
Advertised
Cheryl Cole, Victoria's Secret' s angel Candice Swanepoel and Kelly Brook all jumped on the bum bandwagon within hours.
There is no denying that they are all lovely girls with lovely, cellulite free bottoms but I can't help thinking that it smacks of fame desperation.
Grab your Nikes, ladies, because it seems we are in a race to the proverbial bottom.
It leads to the question, how will we push this new envelope, where to next? Valfies? Women are more than just the goddamn sum of their, well, parts.
But if even we don't believe it, how can we convince the world of it?
Advertised
What do you think of the belfie? Am I out of the trend loop? Are you loving the freedom of expression and are off for a bum facial to prepare for your photo shoot? Reveal all in the comments!