 Suicide Squad hasn't been doing so well, but fortunately the bad reviews haven't gotten these gals down.
After the London premiere of the movie earlier this week, the two changed into their coordinated Chaos tracksuits for a night of fun.
From the looks of things, Margot was more up for heading out on the town than Cara but she warmed up on time for an Instagram pic: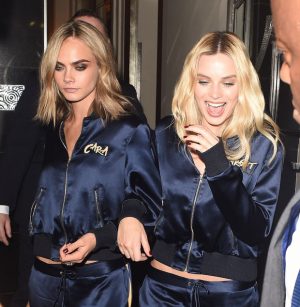 Advertised
Their cute matching customised tracksuits were donned equally fabulously by both the model and the actress. They then danced through the sun roof of their limo as they drove around the city.
#Squadgoals