 This sounds like some kind of April Fool, but nope it's April 2nd and this news came from the horse's mouth - Downton Abbey creator, Julian Fellowes.
It was announced recently that the period drama would be no more after the upcoming sixth season, and while there has been talk of a movie, it seems Fellowes has a few ideas for a spin-off down the line too.
Speaking at the Lord Mayor's Mencap Fashion Show in London, he said: "I think in 10 years it could be quite fun, when we have all forgotten about it, if it came back as Downton struggling in the 1970s. We could have all new different situations."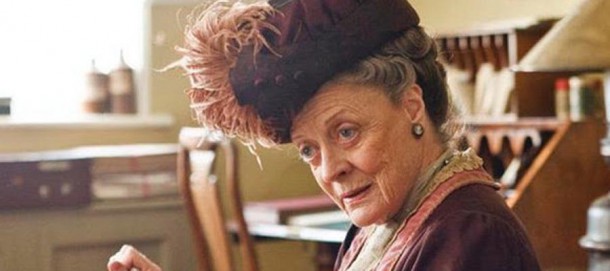 Advertised
In regards to the movie rumours, Fellowes said; "It is just talk at the moment. But I like the idea of a film as we could take the characters and situations and have a film budget. We could give it some welly . . . make it fantastically good."
He also spoke about the show's final episodes saying; "There will be eight more episodes and a two-hour special on Christmas Day," Fellowes said; "I can't say how it will end but I hope the viewers will enjoy it. I think it is better to go when people feel sorry that you are leaving, rather than asking if you will ever leave."
Forget all that though, a 1970s Downton? Lady Mary in flares? We could get on board with that.