 The phrase "buy Irish" is never more relevant - or important - than it is around Christmas time, when we're all falling over each other in a bid to buy the best presents for our loved ones. (I recently asked my fella's best friend what to get him for Christmas, and he replied: "Don't worry about it. He wins Christmas. You may as well just get him something small and move on.")
This Chrimbo, why not put our money where our passports are and try to buy a few Irish gifts for those we hold dear? Irish creators and retailers will be more appreciative than you could ever know, especially in the tough climate they've found themselves struggling through over the past few years. So, without further ado . . . .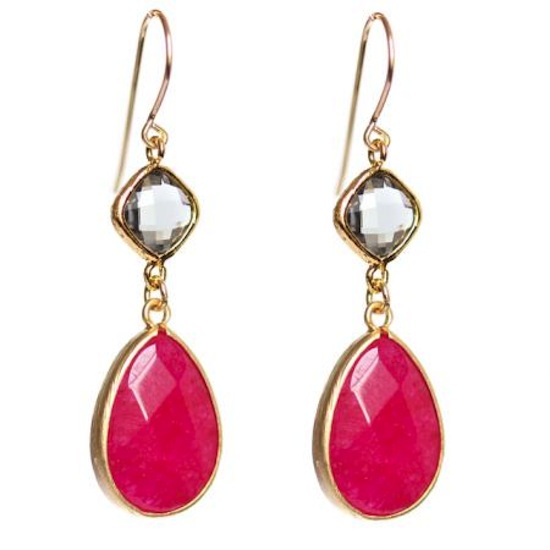 1. Adorn me earrings by Chupi Sweetman-Pell at Coldlilies.com
Simple, sweet, Irish-designed drop earrings to buy on a new Irish website. And the best part? They're €44 - and that's 14K gold plate you're looking at, along with jade and quartz stones.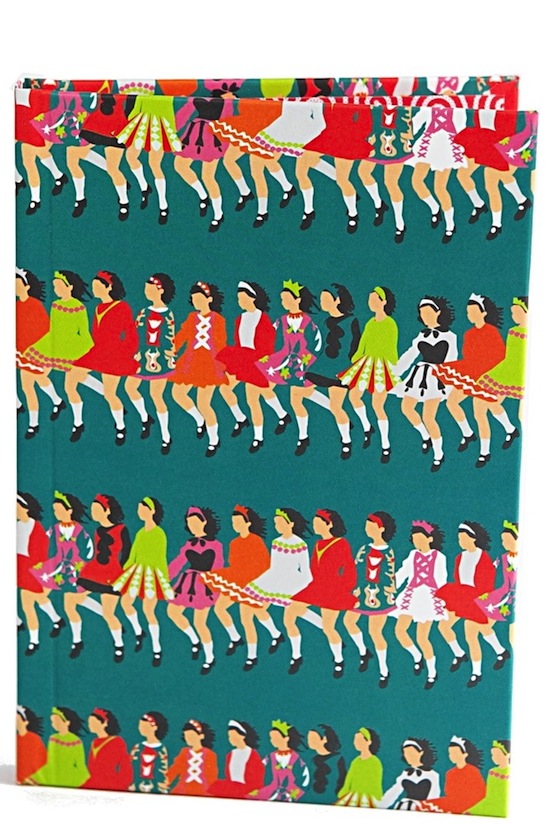 2. Irish dancers notebook by Ursula Celano
I've mentioned Celano before, but I suspect her Irish-themed prints will remain relevant for a long time. As a writer, I get countless numbers of notebooks as gifts, so it's always a bonus when they're as lovely as this one. It's just €8.50 on Celano's website. Bargain.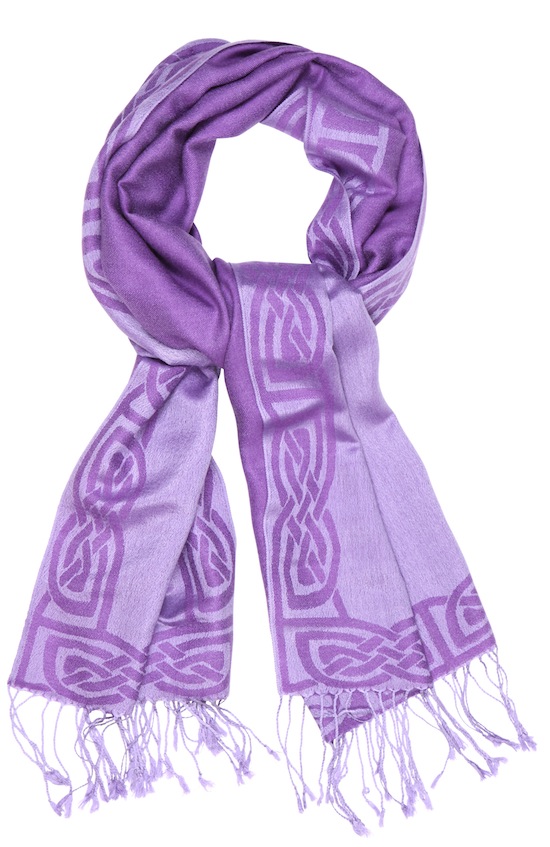 3. Silk and wool scarf, by Patrick Francis at Kilkenny
This is definitely going to be a little too Oirish for some of you, but I quite like the fact that it's taken a very twee and stereotypical Irish print and made it into something beautiful and infinitely wearable. One for the expat aunt, perhaps? €39.95.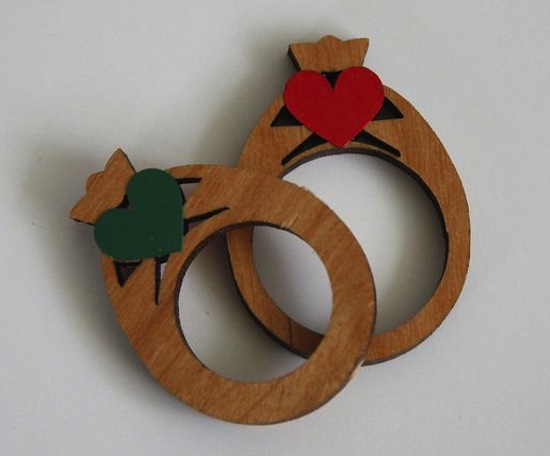 4. Wooden Claddagh rings from Designist
Keeping on the traditional Irish vein, these Claddagh rings are a thoroughly modern take on a classic, and I think they are super cute. They're available from Designist on George's St (which, incidentally, is well worth a look for a whole range of unique and incredible gifts) and they're just €6 each.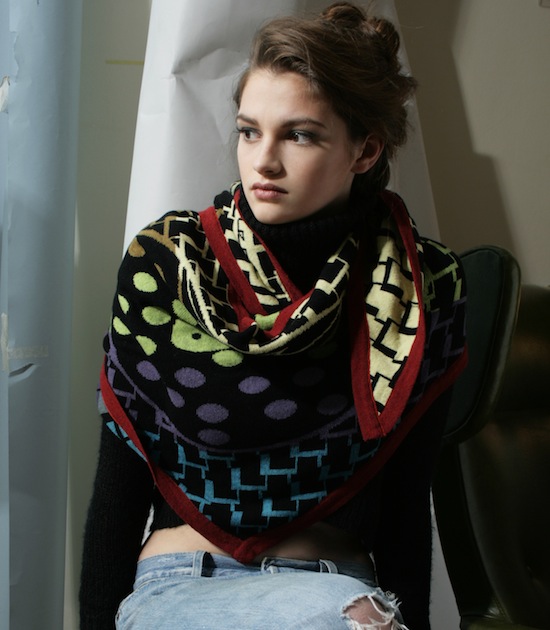 5. Big Triangle scarf by Electronic Sheep
Advertised
This is close to the most expensive thing we'll have on our Irish pressie list, at €95, but it is gorgeous - knitted in soft wool and designed by a Dublin / London duo (that counts as Irish, right?), Electronic Sheep scarves have been on my personal Christmas list for a couple of years now. (Should I take the hint and realise no one's listening to me?!) Buy online here.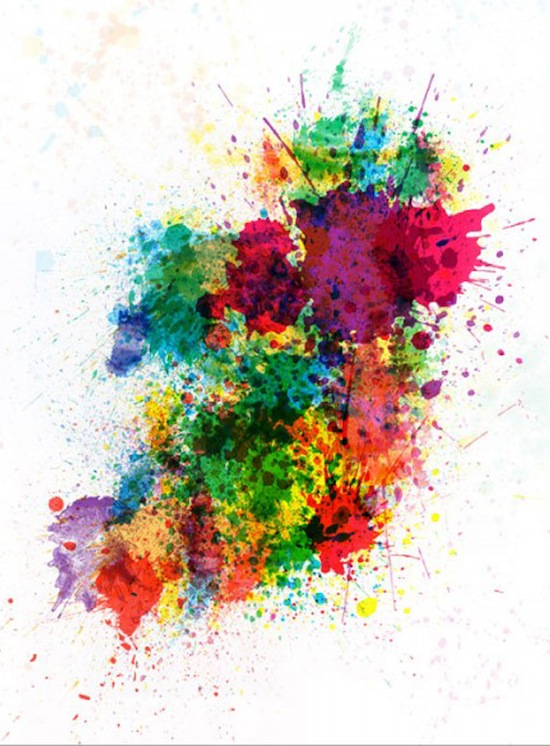 6. Splash of Ireland print at the Design Basket
I'm always looking for interesting art to hang around the house, so this print from the Design Basket is, as Cheryl might say, right up my street. It's also on sale, at €19.99 - a great way to show your patriotism, in more ways than one!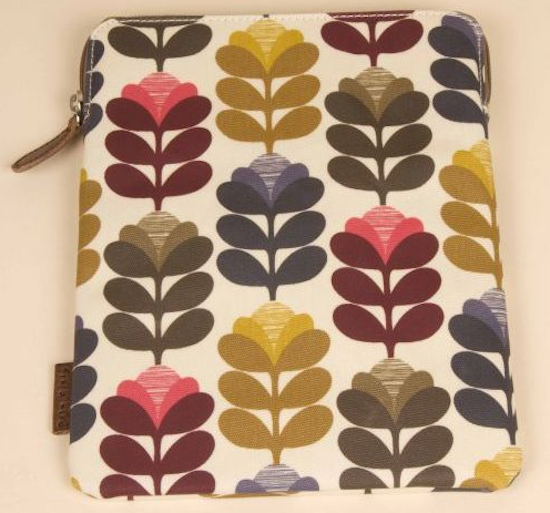 7. Orla Kiely iPad sleeve on Miinto.ie
Either you love Orla Kiely's statement yummy-mummy prints, or you hate them. If you fall into the latter category, this iPad case is a great way of buying into the brand without spending the big bucks - at €65, it will stretch, but perhaps not break, the budget. (Of course, your recipient will need to own an iPad, else they'll be left with a clutch that does nothing but remind them of how they don't own one.)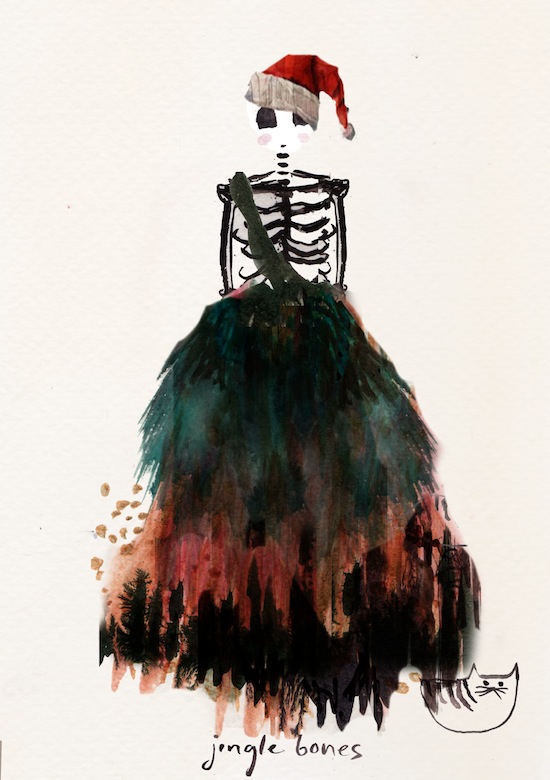 8. Jingle Bones Christmas card by Kitty Moss / Maud & Minet
I first came across Kitty Moss's gorgeous illustrations - about Maud and her cat Minet - last year, and I'm now lucky enough to own a set of three beautiful prints. These Christmas cards will really mark themselves out from the usual lot (although I do miss glittery Christmas cards; remember those?), although they will set you back €4.50 each, so perhaps reserve them for the people you really care about? Email lyn[at]kittymoss.com if you're interested in getting some for yourself - or you could always buy three different designs and have them framed as a gift for the cat- and fashion-lover in your life.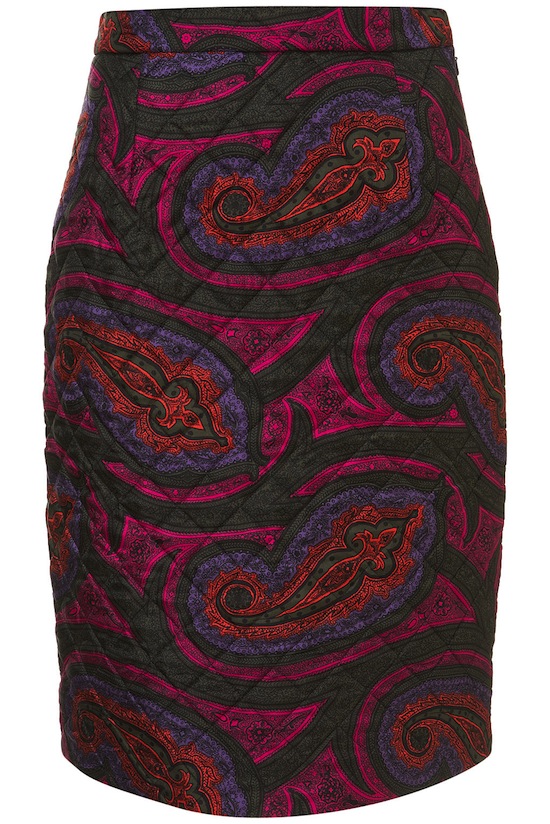 9. JW Anderson for Topshop skirt
Okay, so Topshop sure ain't Irish, but JW Anderson is - and his collaboration with Topshop wasn't the runaway sell-out that it was anticipated to be. So this quilted paisley skirt, which was one of my favourite pieces in the collection, is still available in sizes 6-12 and costs £69.99 on Topshop.com. (That's around €87, according to my good friends at xe.com.)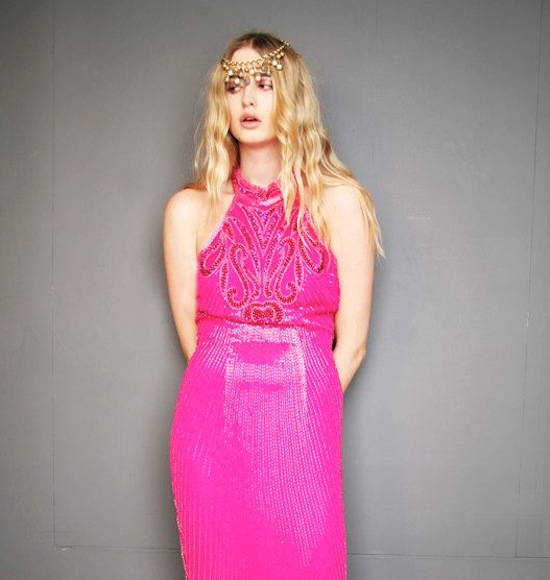 10. Pink sequined gown from Folkster.com (UK size 10)
Advertised
Folkster is an online vintage and non-vintage store set up by the geniuses behind Kilkenny vintage store, Shutterbug. This stunning full-length pink dress is just one of the vintage pieces for sale on the site - and, yes, it's not an Irish design, per se, but by buying it you are supporting an Irish business. And really, who's in the position to split hairs?