 Are you ready for a Beauty Call every Wednesday in the Irish Times?
Each week I'll be writing about what's great and what's new and exciting in the world of beauty.  Today I'm kicking the whole thing off with some rosacea picks and advice.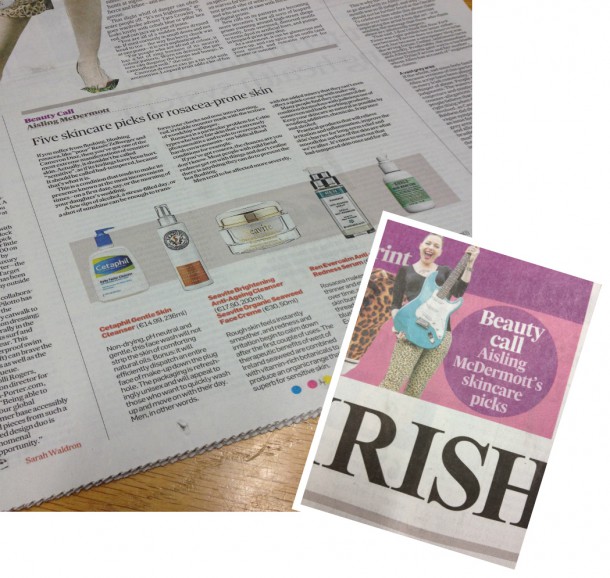 My first column is out today - grab the paper or head over to the website and have a goo.  And if you'd like to leave me a comment or a question on the IT website go ahead!  I'd love to hear from you.
Advertised
Aislingxx