 First off, can we all have a moment to welcome Ariane back to the Beaut.ie fold? If you've missed our love for this overexposed istock model, you'll find the full extent of our Ariane madness here. Honestly, there isn't a picture this woman isn't in.
Now, back to matters in hand. Last week we wrote about Net-a-Porter's fabulous new dedicated sports section - Net-a-Sporter. And we swiftly arrived at the conclusion that most of the stuff would be out of our price range. Who has €200 to spend on a pair of leggings? Not me. And even if I was loaded, I'd be hard pushed to part with my pennies for such necessary items of clothing.
Today, you'll be glad to hear, we're taking a look at some of the more affordable sportswear that not only looks the business, but also performs in a way that's essential to your workout.
Behold, our budget to blow-out guide!
Budget: Penneys
'Oh that's lovely, where's it from?' 'Penneys!' said every Irish woman ever, every day, twice a day. If it's budget buys you're, after, there's just nowhere like Penneys. But thankfully, you no longer have to throw on a baggy cotton t-shirt with absolutely no breathability - Penneys have been hard at work adding to their sportswear and there's SO much choice at such affordable prices. For example, check out this sports bra. Seamfree and five Euro. Sold.  And the jacket retails at €13.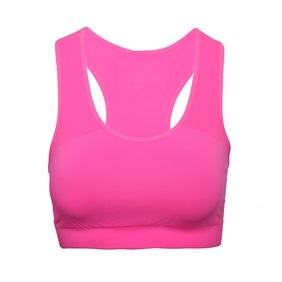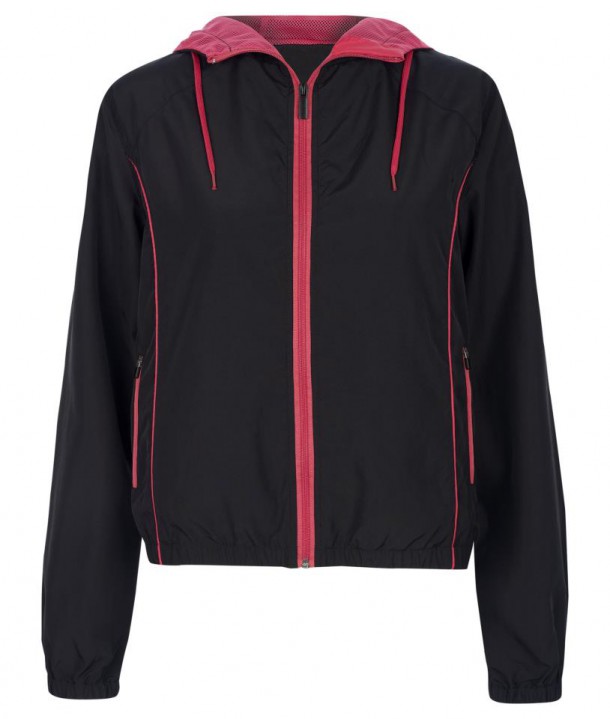 Middle of the Road: Under Armour
The only thing that's middle of the road about Under Armour are the prices. Everything else about their stuff is top notch.
To keep us cool in this clammy, muggy weather, UA have thankfully brought Heatgear Technology to the Emerald Isle. Sounds super fancy but really all you need to know is that this stuff allows you to remain cool, dry and light however intense the conditions may be. Challenge your trainer to put you through your paces and watch him revel as you workout in extreme comfort.
Advertised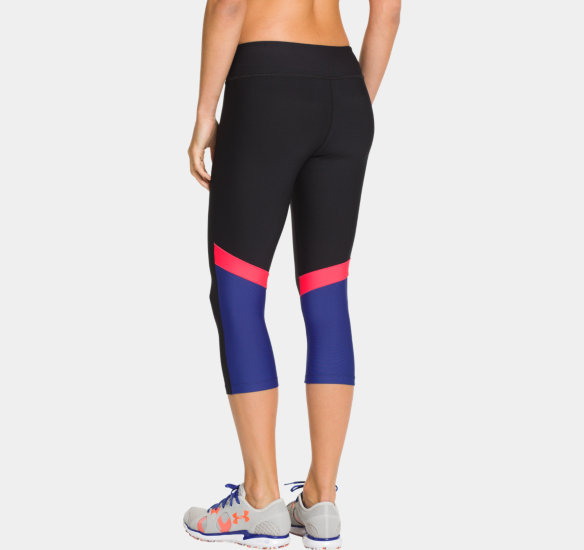 Leggings - €44.19
They've also got some very cool trainers in store at the mo, called Speedform. Designed for, you guessed it, speed, these runners use moulded 4D Foam footbeds which conform to your foot's exact shape, making sure you won't slip out of them, tumbling headfirst into a ditch. They're super light, you won't even be aware of them on your feet while running and they retail at €110.49. Certainly not cheap but worth it for something that you know will work.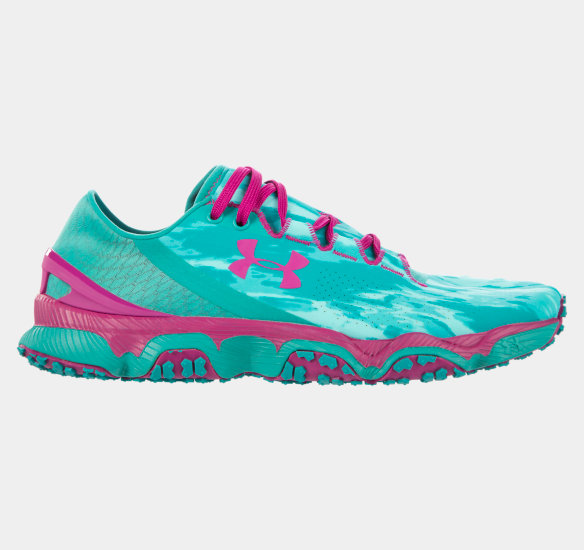 Blow Out: Lululemon
If you do feel like going mad and dropping a few hundred to add to your work out collection, Lululemon's well worth the look, not just for the clothes but also for the attitude.
As it's an Canadian brand, you may have to order online for this one. But a quick gander at the websites gives you a clear indication of the price range. A simple jacket here will set you back in and around $118 which works out at about €90.
What we love about this brand is their no-holds-barred 'anti-stink gear'. 'Be cool', they tell us 'seriously, be really cool'. They've designed a whole range of soft, light breathable gear that'll keep you from melting whether you're doing an intense short workout or going for a long run. This top below will retails at $78.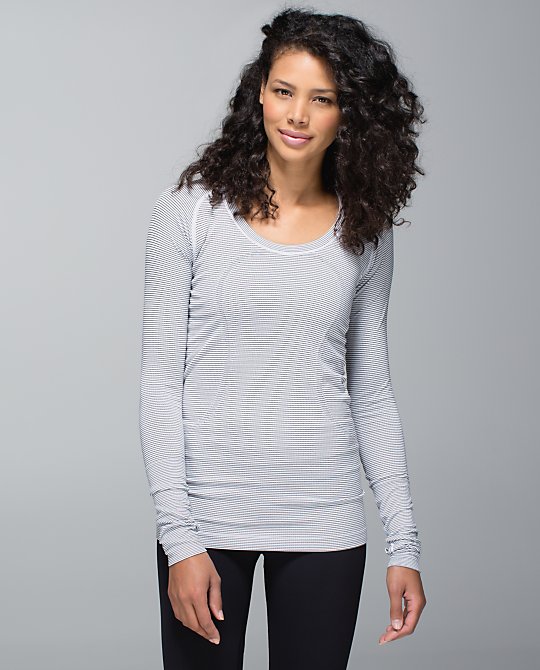 Advertised
What's your favourite sportswear brand? What do you find hits the nail on the head in terms of both style and performance? Share your thoughts below, Beauties!