 Holly Willoughby stars in the new M&S Christmas ad and we want her outfit for Christmas Day.
Holly Willoughby is bringing the 'magic and sparkle' to Christmas with the M&S Christmas ad. She opens the ad by crawling under a Christmas tree to turn on the lights - and to kick-start the ad. She lists all the M&S must-haves for the season: lights, gifts and, eh, David Gandy doing the dishes.
It's not a tear-jerker, like the Boots ad with the mother and daughter, but it's fun. In fact, it's all about bringing the fun of Christmas, something that we sometimes forget to do, even though that's the whole point!
What we want most of all from the ad, though, is Holly's Christmas Day outfit. It's like a modern-day version of the threads worn by the Narnia kids - a thick jumper and checked A-line skirt. We've done the hard part and found the full thing!
The skirt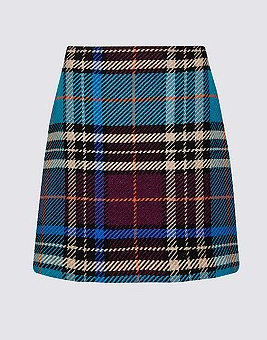 Wool Rich Checked A-Line Mini Skirt €49
Advertised
The jumper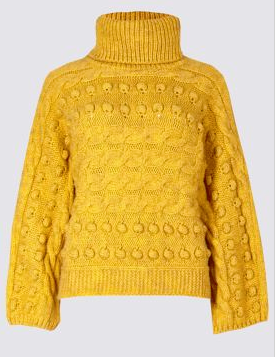 Cable Knit Roll Neck Jumper €47.50
Bonus - Holly wears a gorgeous purple coat at the end of the ad, when she's sitting at a bus stop with some randomer and a fairy Godmother. We've found that too!
The coat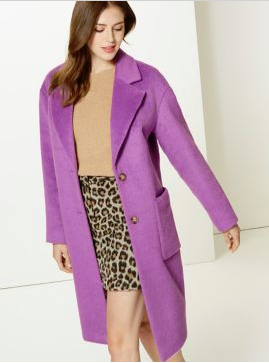 Advertised
What do you think of the ad? Is it up there with the best of them? Or is it forgettable, aside from Holly's lovely clothes?