 It's Friday and diet be damned.
This evening I intend to tuck into a cheeseburger (approximately the size of my head). I'll be sipping a glass of Malbec as I wave goodbye to a hard week's work and hello to the weekend. I won't be thinking about the calorie content, I'll be debating cheddar versus edam.
But this could be about to change. This week, the Food Safety Authority of Ireland (FSAI) launched Menu-Cal, a new online calculator that will help Irish restaurants put the calorie content of their meals on the menu. The tool is regarded as the first of its kind in Europe and other countries have already expressed an interest in adopting the system.
So why are they introducing this foodie transparency? It was first suggested two years by  the Minister for Health, James Reilly, and he has hopes for the initiative: 
"The potential benefits of calorie posting are immense for the prevention of obesity and all associated health problems."
Advertised
A recent Department of Health report showed that 39% of Irish adults are overweight, and 18% are obese. And it gets scarier when we look at children, with a quarter of our eleven years olds falling into the clinically obese category. These statistics have led health expert to warn that Ireland faces a multi-billion euro healthcare nightmare by 2035 unless changes are made. With this backdrop, Menu-Cal seems like a step in the right diet direction.
Naturally our old friend Dr Eva from Operation Transformation has welcomed the tool, saying that she treats the problem on a daily basis and sees what being overweight and obesity can do to people.
And while the calorie display isn't going to be mandatory in restaurants for the foreseeable future, the government haven't ruled out the possibility of legislation further down the track.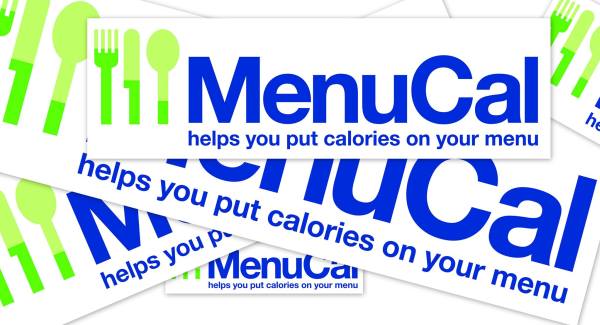 The government say that the public are in favour, claiming their research shows that 96% of consumers want to see calories displayed on menus, and that nine out of ten consumers want calorie information displayed beside the price of food and drinks on the menu.
Whether Menu-Cal will have the desired effects remains to be seen but I think it's an encouraging step. Now, I'm not suggesting that I'll be abandoning my weekend feast for a lettuce leaf (though I might top my burger with one), but calorie-transparency might just push me to opt for salad instead of chips on the side.
Advertised
Because aren't diets, exercise - and even our scales - all about balance?
What do you think about the FSAI's initiative? Do you think we need something like Menu-Cal to help us make better decisions? Would you change what you order if you could see the calories clearly displayed beside it? Or do you think this is just another example of the nanny state and wonder what happened to personal responsibility?