 If for some reason, you happened to be on Twitter last night and were wondering what the hell '#wizwearsnicepants" was trending for, you probably wouldn't have assumed that it had anything to do with Kanye West.
However, all things lead back to the rapper - at least in his own head - and the trending topic was related to an epic tantrum that he threw after he was challenged on a point.
You see, yesterday Kanye renamed his forthcoming album 'Waves' (it was originally called 'Swish') and his fellow rapper Wiz Khalifa took umbrage with that fact, accusing him of ripping off New York rapper Max B, who apparently coined the musical term 'wavy'.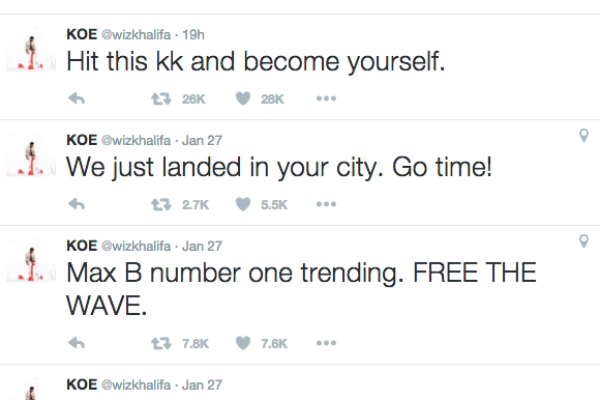 What ensued was an outburst that was nothing short of embarrassing for a 38-year-old millionaire rapper, and one that soon turned personal.
West assumed that when Khalifa tweeted about 'KK' he was referring to his wife Kim Kardashian, when apparently it is a type of weed. He unleashed a stream of obnoxious tweets relating to Khalifa's son, his ex-partner Amber Rose and bizarrely managed to compliment him on his fashion sense in the midst of berating him.
He then didn't even have the gumption to stand by his word and deleted the tweets because it was 'all about positive energy':
Advertised
Ima take these down cause it's all about positive energy blessings blessings positive energy blessings

— KANYE WEST (@kanyewest) January 27, 2016
Not before having one final jab, though:

Man it's a sad a day… Wiz lost 2 million followers since I tweeted I didn't mean to either him like that.

— KANYE WEST (@kanyewest) January 27, 2016
Wiz Khalifa seemed more bemused than anything else: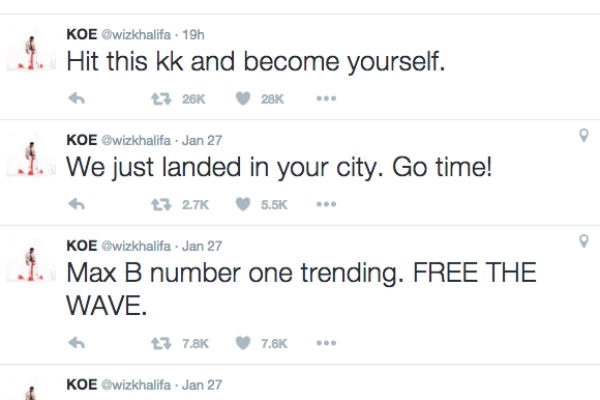 However, after being referred to as a 'stripper' who had 'trapped' Wiz Khalifa for 18 years by having his child, Amber Rose - who was in a relationship with West in the past - had the best reply to the man-child (warning - NSFW!)
Advertised
All we have to say is that Kanye West, you're a marketing genius. Heck, his record label's PR department probably pays HIM for these stunts. Oh yes - he has a new album out on February 11th. Did we mention that?