 As an avid fan of Love Island, I have watched my fair few seasons. One thing which I always notice is how these girls will be having such an impact on young girls watching at home.
Maybe it's having three daughters or the fact the I even compare myself to these stunning girls. Although last year, Laura Anderson handled herself with such poise even through endless heartbreaks, no woman has ever really stuck out for me as a great role model for young women.
Then Maura Higgins entered the 2019 Love Island Villa. The stunning Irish model came in with a bang some time into the series and from the get-go, she was not holding back.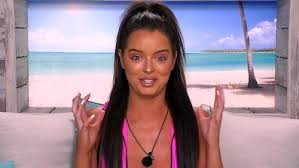 She doesn't take herself too seriously
Lately, we have seen a different side to Maura, especially since getting into a couple with Curtis. She is a lot softer than we have seen her before and she is constantly laughing, even at herself sometimes.
She is there for her friends
Advertised
Recently, when Jordan and Anna had their split, Maura really looked out for Anna. She risked an argument with her coupled up partner Curtis for the sake of her friendship to Anna.
"She's my best mate I'm not gonna sit here and let her be mugged off," she said.
It really shows young women that you should always have your friend's back and do the right thing.
She doesn't take any BS
Earlier in the series whilst coupled up with Tom, they were given a night in the hideaway. As they were getting ready to go, she overheard her new beau having a 'lads-chat'. Assuming he was going to 'get lucky' that night, he wondered with his fellow male islanders if Maura was 'all chat'.
Needless to say, she heard him, and the end was not good. She immediately told him the night was off and told him how insulting that was to hear. Just because a woman enjoys sex and is open about that does not insinuate that she does not have self-respect. Maura showed this fantastically. You stand up for yourself and have your own back as well as your friends.
She enjoys sex and is not ashamed to say so
Advertised
She has introduced the world to the phrase 'fanny flutters' and is very open about how she feels. It's refreshing. It should not be a shock that some women enjoy sex and Maura has shown women that you don't have to be ashamed of that.