 Mandy Moore is one of those celebs whose advice you might actually take. This is what she does in the morning for a more productive day.
I love Mandy Moore. She was the only pop princess of the '90s that I somehow didn't hate, even though she had it all. She was talented (she is!) had that sex kitten/girl next door look (still does) and she also seemed actually nice. I followed her pop career and the early days of her acting career until she appeared to sort of disappear. She got married to musician Ryan Adams and tried out a new musical style. Then their marriage broke up and she must have gone under the radar willingly. Then, suddenly, came This Is US, the TV show we are obsessed with here at Beaut HQ.
Her character, matriarch Rebecca, and the other Pearsons are destined to become one of the most famous and popular families in American TV, but in her real life, Mandy remains true to herself (I know, I follow her every move on Instagram). While she's become the TV viewing American's adoptive mother on screen, in real life she got married to singer-songwriter Taylor Goldsmith, climbed Kilimanjaro, and also found the time to design watches with Fossil.
Mandy Moore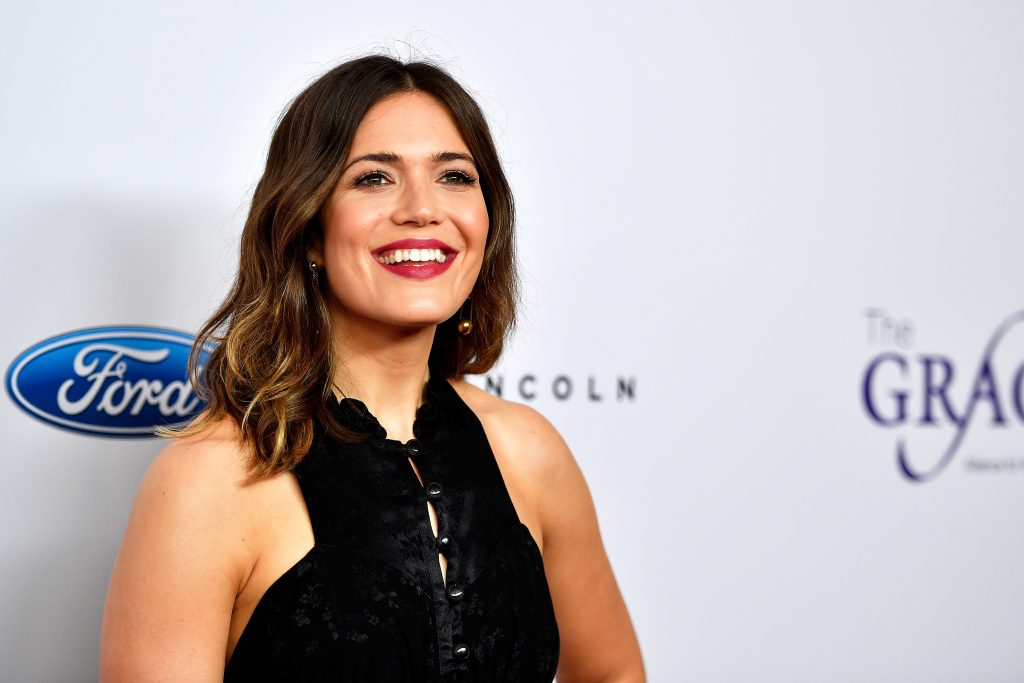 Advertised
It was at a launch for the watches, inspired by her California home, that she revealed the one thing she does in the morning to have a more productive day. And what is it? She avoids her phone.
Speaking with My Domaine, she said she plugs her phone in another room at night so she won't automatically reach for it first thing in the morning. She says, "On big days, I give myself a minute or two to collect my thoughts, think about the day ahead, and how I can sort of course correct and set myself up to have the most productive day."
Makes sense. We wrote about it before, and we think it really does help. So does winding down without a screen in your face at the end of the night. Here are our tips for a good night's sleep.
Do you sleep with your phone in the room? Do you think you're addicted to the screen?