 Have you ever wondered if meditation actually does anything to help your mental health? Well, I put the popular meditation app Headspace to the test to find out.
Meditation has become increasingly popular over the last few years, especially with so many apps now available for your phone.
I've always been sceptical about the whole notion of meditation.
I never understood how it could make such a difference to your health.
As someone who's struggled with depression in the past and deals with anxiety and lack of sleep on an on-going basis, I wanted to put one of these apps to the test.
So I downloaded Headspace and spent the next 2 weeks trying to open my mind to the idea of meditation.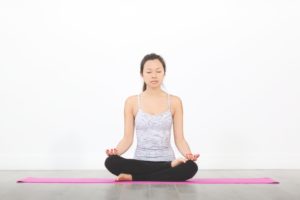 What is Headspace?
Headspace is an app available on Android and Apple devices which provides guided meditations and mindfulness exercises for its users.
Downloading Headspace was very simple and the app has a very nicely designed, user-friendly interface which set it apart from the other apps for me.
Headspace has a subscription service which gives you access to all of their meditations & exercises however I opted to use the free version as I wasn't will to pay €9.99 a month for an app I wasn't even sure I liked yet.
Advertised
The Verdict
The first thing I'd like to point is that if you opt for the free version you are seriously limited in what meditations and exercises you can do which is understandable but still a bit annoying.
I did a sleep meditation every night for 2 weeks and honestly, at first I didn't find it helpful at all.
Yes, it relaxed me a tiny bit but it still took me hours to get to sleep. However, when I put on one of their 'Sleep music' sessions after doing the meditation I noticed a difference.
The combination of the two helped me get to a very sleepy and tired state which meant that I was getting to sleep much quicker than usual.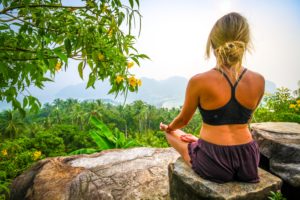 When it comes to anxiety I really didn't find any of the meditations very helpful at all.
I tried my best to keep an open mind and as the two weeks progressed I was getting better at completely focusing my mind on meditation but my anxiety level remained the same.
Maybe the paid meditations are better than the free ones but personally they did nothing for me.
Overall, I found meditation somewhat helpful.
It's definitely something I'll continue to use for helping me get to sleep.
When it comes to helping with mental health issues I honestly think you'd be better off going to a qualified therapist who can give you personalised methods of dealing with things like anxiety, depression, heartbreak etc.
Advertised