 Long layovers in airports are certainly one of the biggest drawbacks of travelling but the next time you have a long one, spare a thought for this poor guy who looked like he was going to have a pretty unreasonable wait between his flights.
James Lloyd was using Skyscanner to plan his trip from Christchurch in New Zealand to London and the route proposed by the travel company seemed straight forward enough. That is with the exception of the 47-year layover in Bangkok.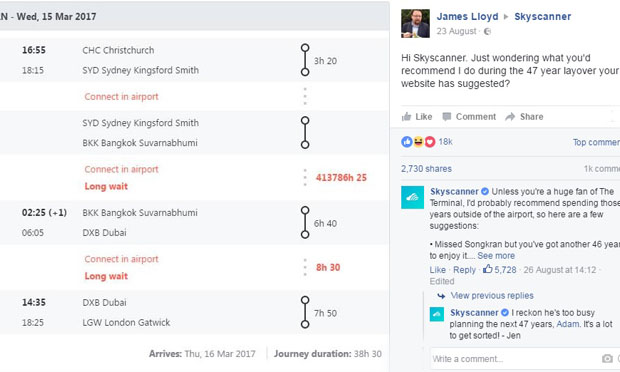 Most companies would have given James the standard apology and a 'thank you for bringing this to our attention' type spiel. However most companies don't have a Jen.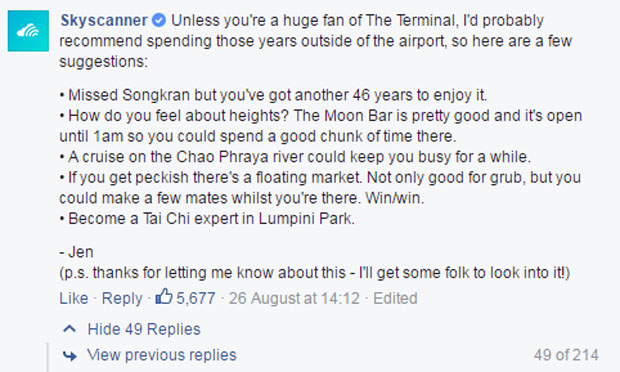 Jen won plenty of praise from people who saw the post, with many wondering why James didn't reply to the witty message.
Advertised
Six days after James Lloyd's original post, Jen brought the whole thing to a close with yet another act of exceptional customer service.
Jen. Bringing customer service standards to a whole new level.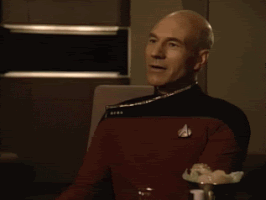 Via Metro