 Sick and tired of boring old traditional green foods like broccoli and cabbage? Then prepare to welcome brusselkale into your life.
We know that we should be eating well, and what we put on the inside, shows on the outside. We've even put together a list of super foods, guaranteed to help you eat your way to a clearer complexion.
And these so-called "superfoods" are big business - with people looking to get as many of them as possible, it can be a crowded marketplace to try and get in to.
But if you can create a new one, then you're quids in, which is possibly why we can now welcome brusselkale into the world.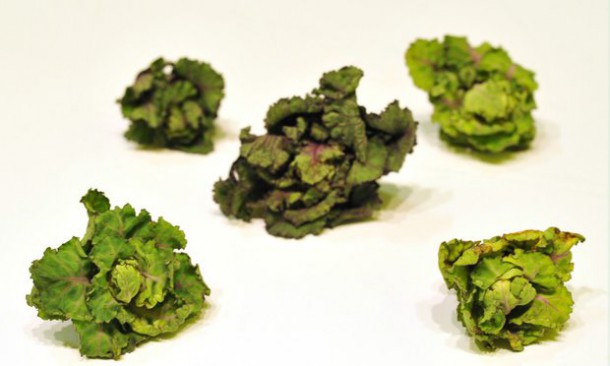 Taking the widely-disliked flavour of brussel sprouts and adding the blandness of kale, has created something that looks really weird, but apparently tastes better than a conventional brussel sprout.
Advertised
The evil geniuses behind the project are British vegetable seed company Tozer Seeds, who have spent 15 years trying to mash the two together through traditional crop breeding methods, and claim that the taste is "a fusion of sweet and nutty".
I'm a fan of a kale crisps so I'll give these little fellas a go.
They are expected to go on sale across stores in America this autumn, joining other hybrids such as broccolini (broccoli and Chinese kai-lan) and pluots (a cross between a plum and apricot), so they may well end up on your plate in place of the regular sprout this Christmas.
Do you try to get as many super foods into your diet as possible? Is there anything that can redeem the poor ol' sprout? And do you have any tips to get the most nutrients into your diet without feeling like you are eating a geranium?
(Via USA Today. Main pic via Fruitlogistica.de)