 Lots of members of the female population love twirling around. The thing is, the vast majority of them are under the age of 5. Have any of you grown women reading this been asked by a man to do a little twirl? Guessed not. So what possessed an Australian Open TV commentator to request that Eugenie Bouchard and Serena Williams do a bit of a spin on the court?
We're sighing into our coffees over it here at Beaut HQ, rolling our eyes and pitying the fool - but we're not getting up in arms just yet. As Eugenie - Wimbledon runner-up and current World No.1 - herself put it after:
"It was very unexpected. I mean, yeah, I don't know. An old guy asking you to twirl, it was funny."
An old guy asking you to twirl is right. It is kinda funny. It's just ridiculous.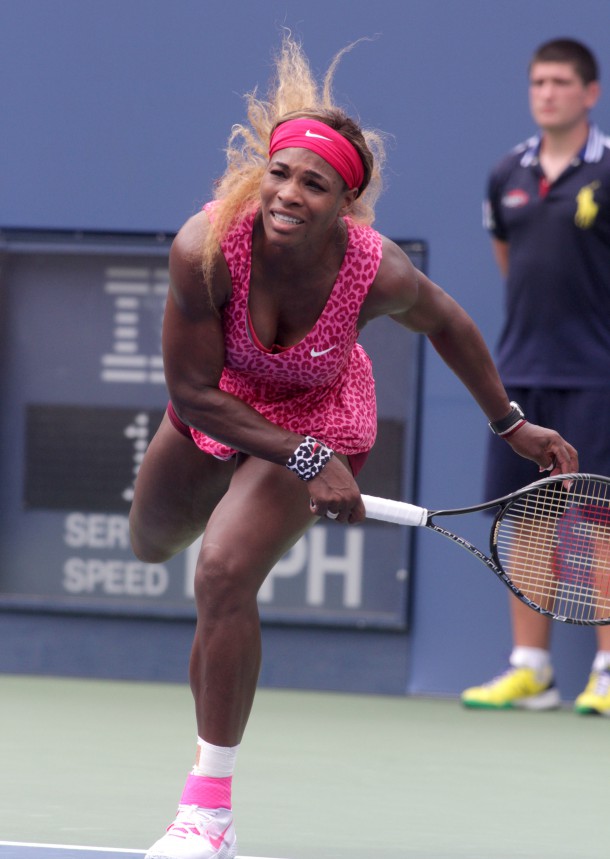 Serena Williams wasn't as bemused as Eugenie but she 'didn't know' if it was sexist or not. She commented that Rafael Nadal or Roger Federer wouldn't be asked to twirl and she's probably right about that. Unless they were wearing a pink, sparkly tutu, but everyone who wears a tutu has to twirl around.
Advertised
We put it to the office and a male Beautie made the good point that Rafael Nadal is always asked to show off his muscles (or one big muscly arm to be specific.) Should he be offended about that?
The return of Page 3 - not that it ever went away - was a source of contention yesterday. We certainly were not impressed with The Sun's antics nor the back-lash towards women crusaders. The word 'feminist' has become distorted over the years, so much so that feminists are depicted as man hating crazies and it's horrible for women who stand up for women to be tarred with this brush.
Do we have to get offended about every little thing idiotic people do though? This TV commentator is one man, being a dope. As Serena said:
I don't think and look that deep into it. Life is far too short to focus on that. We have so many other problems we want to deal with that we should focus on. Whether I twirl or not, it's not the end of the world. It's about being positive and just moving forward.
Advertised
We are curious to know what you think? Do you find this offensive? Is it an act of sexism? What would you do if an 'old man' asked you to give a little twirl?