 Beautiful Kilkenny, situated in Ireland's Ancient East, is the perfect destination for a romantic getaway, girly weekend or spa break.
Located just 90 minutes from Dublin, two hours from Cork and three hours from Belfast, this hub of culture and Irish heritage has so much to explore. Here is our guide of things to do in Kilkenny and where to stay.
Where to stay: Hotel Kilkenny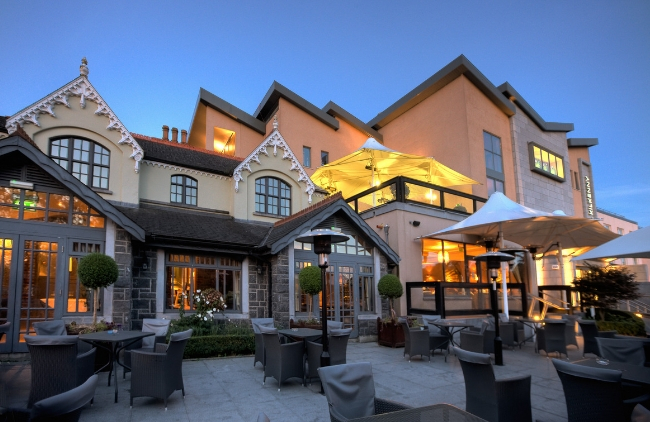 Hotel Kilkenny is located just off the city's ring road and is only a five-minute walk to the heart of Medieval Kilkenny. It's a stylish 4-star hotel and is the ideal base from which to explore all Kilkenny has to offer. Their gorgeous rooms are comfortable, modern and very spacious. Exactly what you want when looking for a little bit of a pamper. If you fancy making the most of your Hotel Kilkenny stay, why not try their afternoon tea, or book yourself into their day spa? We were kindly invited to try out both recently and we have to say, we thoroughly enjoyed the experience. Their day spa was especially impressive, with a gorgeous relaxation room to lounge in on arrival. Total bliss.
Things to see: Kilkenny Castle
 

View this post on Instagram

 

You seriously can't take a trip to Kilkenny without visiting its castle! It's the absolute number one on our list of things to do in Kilkenny. Built by the Normans in 1213, the castle is steeped in history. Take a guided tour, or just take a casual stroll around the gardens or along the river Nore.
Things to do: Castlecomer Discovery Park
Advertised
Looking for a little bit of adventure? Castlecomer Discovery Park is set on an impressive 80 acres of stunning natural woodland and lakes and is the perfect spot for a bit of fun and excitement! This not for profit park opened in 2007 and has a range of exciting recreational, cultural and educational activities for visitors of all ages. You can try archery, zip line, canoeing, treetop walks and orienteering. Lots to choose from!
Where to go for drinks: Smithwick's Experience Kilkenny
 

View this post on Instagram

 

Ok, so this is a bit of an unusual one. You might not pop in here for a casual one before dinner, but if you're looking for a drink in Kilkenny, you really should consider popping into the Smithwick's Experience! Located in the heart of the city, the Smithwick's Experience Kilkenny immerses you in the history of Ireland's oldest ale. Find out how the famous ale has been crafted over generations. Finish with a pint in the comfort of the Smithwick's Experience Bar.
 

View this post on Instagram

 
Where to eat: Italian Connection
After several visits to Kilkenny in recent years, this is the restaurant we keep coming back to. Its cosy atmosphere, friendly staff and delicious, affordable food just can't be topped! You're welcomed in with open arms, in true Italian style, and made to feel like a VIP from start to finish. This busy little restaurant may not be on the top of the recommended lists, but we feel it's undiscovered and defiantly worth a try.
Advertised
So there you have it! Our recommendations for things to do and where to stay in Kilkenny. We were very kindly invited to stay at Hotel Kilkenny by Power House PR, so a big thanks to them very letting us experience all Kilkenny has to offer! Fancy a festive break in Kilkenny? Check out all of Hotel Kilkenny's Christmas offers now on www.hotelkilkenny.ie