 We know the feeling buddy. Hogwarts was real for us too.
'The saddest bookworm' is 10-month-old Emmett Stevers who is beyond consolable at the end of every book that his parents Dan and Alicia read to him, who has gone viral this week thanks to his book loving ways.
And in case you ever wondered what it must be like to have a small family moment go viral around the world, dad Dan posted the following to Facebook today, explaining the ins and outs and all round oddities that come with overnight fame.
Advertised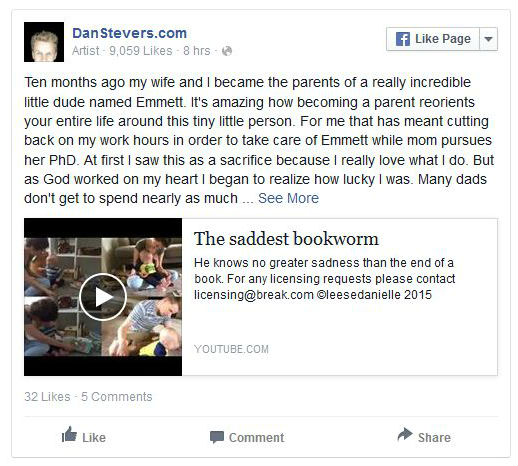 Awwww.