 Earlier in the week it was revealed that the British public had voted Ross as their favourite character in Friends, but we wanted to see who you guys picked, because Ross? Really?
It seems we may have underestimated Ross's popularity, though, as he came in with a respectable third place in our poll, earning 15% of the vote.
However, the out and out winner was.... Chandler!
Matthew Perry's character was the landslide winner with 33%. Could he BE a better Friend? (Yes, we know that joke is over a decade old, but it seemed fitting.)
Advertised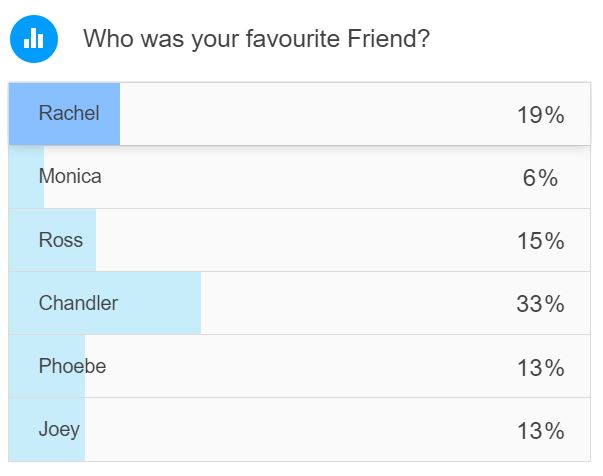 Coming in second was Rachel (yay!), with joint fourth and fifth going to Phoebe and Joey. Poor Monica only had 6% - she was very high maintenance in fairness.
We'll leave you with one of our favourite Chandler moments...