 Michelle Williams is one of the many celebs in France this week for the 2017 Cannes Film Festival
The Cannes Film Festival is my favourite part of awards season. You might think the season end with the Oscars red carpet extravaganza, but the best looks are found in France. There are gowns a-plenty to ogle over, but the best thing about Cannes are the daytime photocalls. We've very few opportunities to put ballgown inspiration to any use, but we can all copy lunchtime looks.
Michelle Williams is an unsung style hero for women who like to keep things simple, and her daytime outfits always hit the mark, whether she's bringing her daughter to school in New York or promoting her latest movie 'Wonderstruck' on the French Riviera. She has been a Louis Vuitton muse for a good few years now (which makes dressing well that little bit easier, we'll admit), and she's keeping the friendship going by showcasing this cutexy dress (that's cute and sexy, FYI) and these wonderful heels.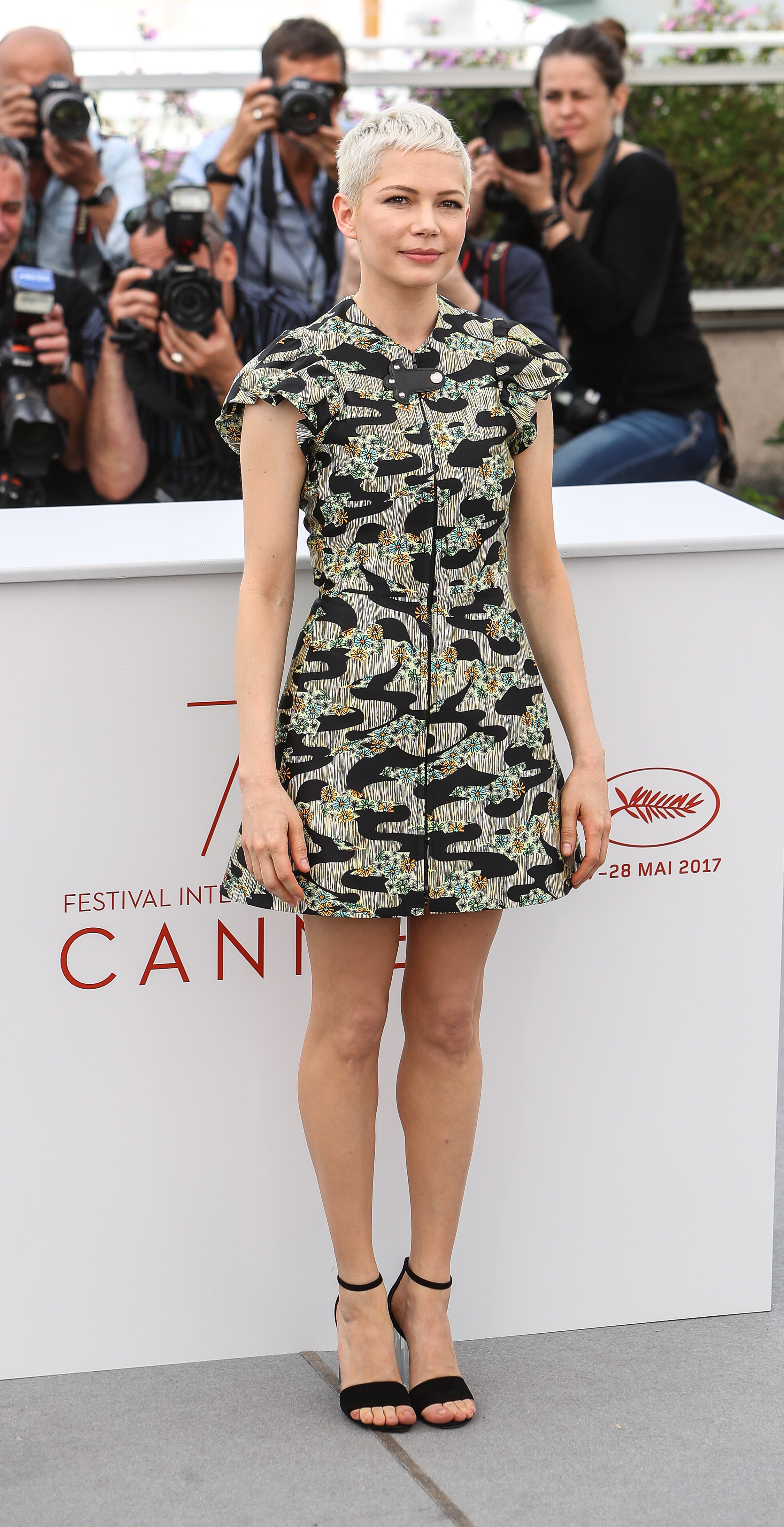 Plain but pretty at the front; plastic party at the back.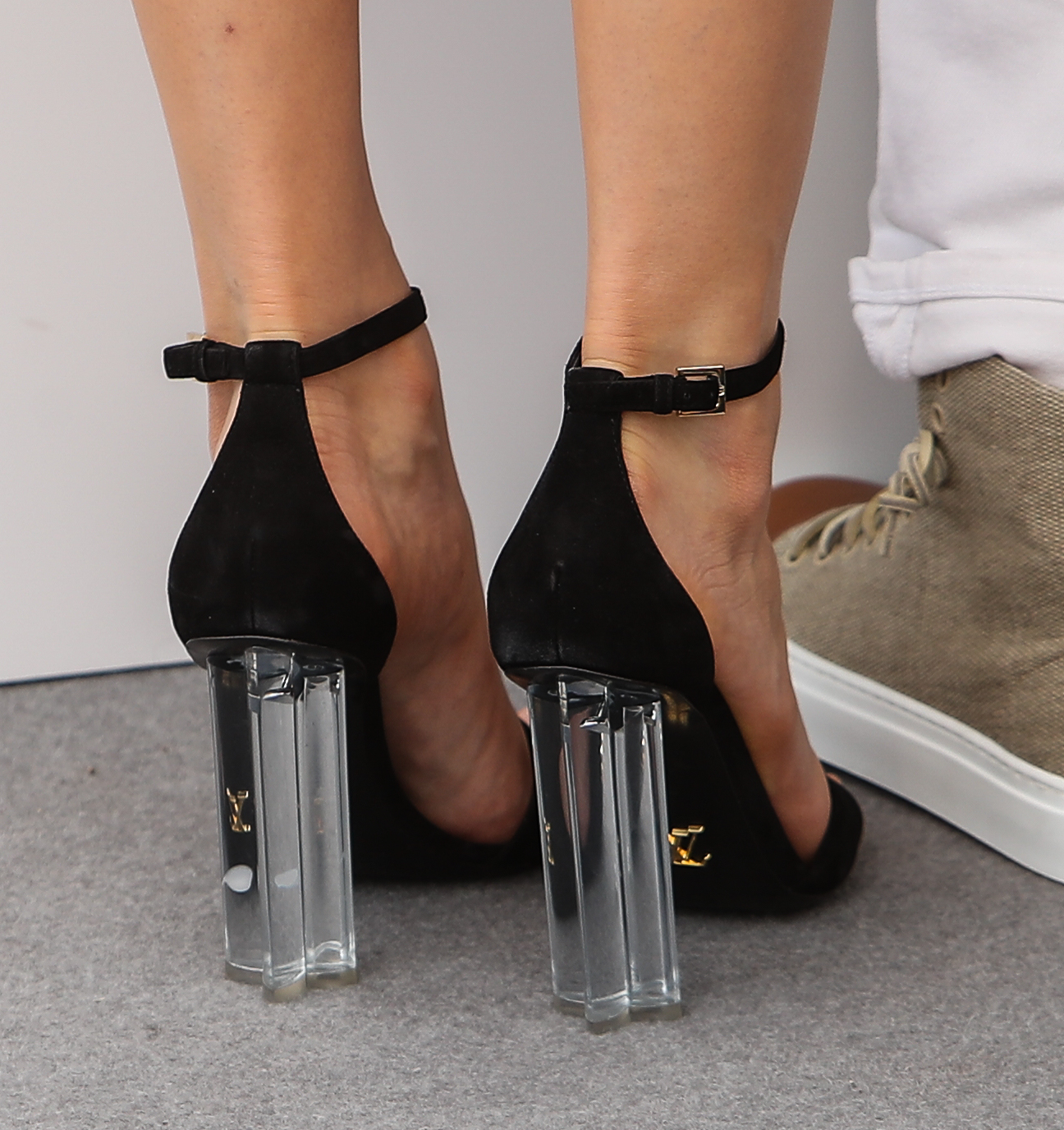 Plastic was a big trend in the late '90s. I had a pair of wooden - yes, wooden - platform heels with platform straps that I wore to every single teenage disco for a year. I still have them, for the memories.
It's not the first time Michelle has broken out the Louis Vuitton Crystal Flower sandals. She wore them to the Oscars Nominee Luncheon in February this year.
Advertised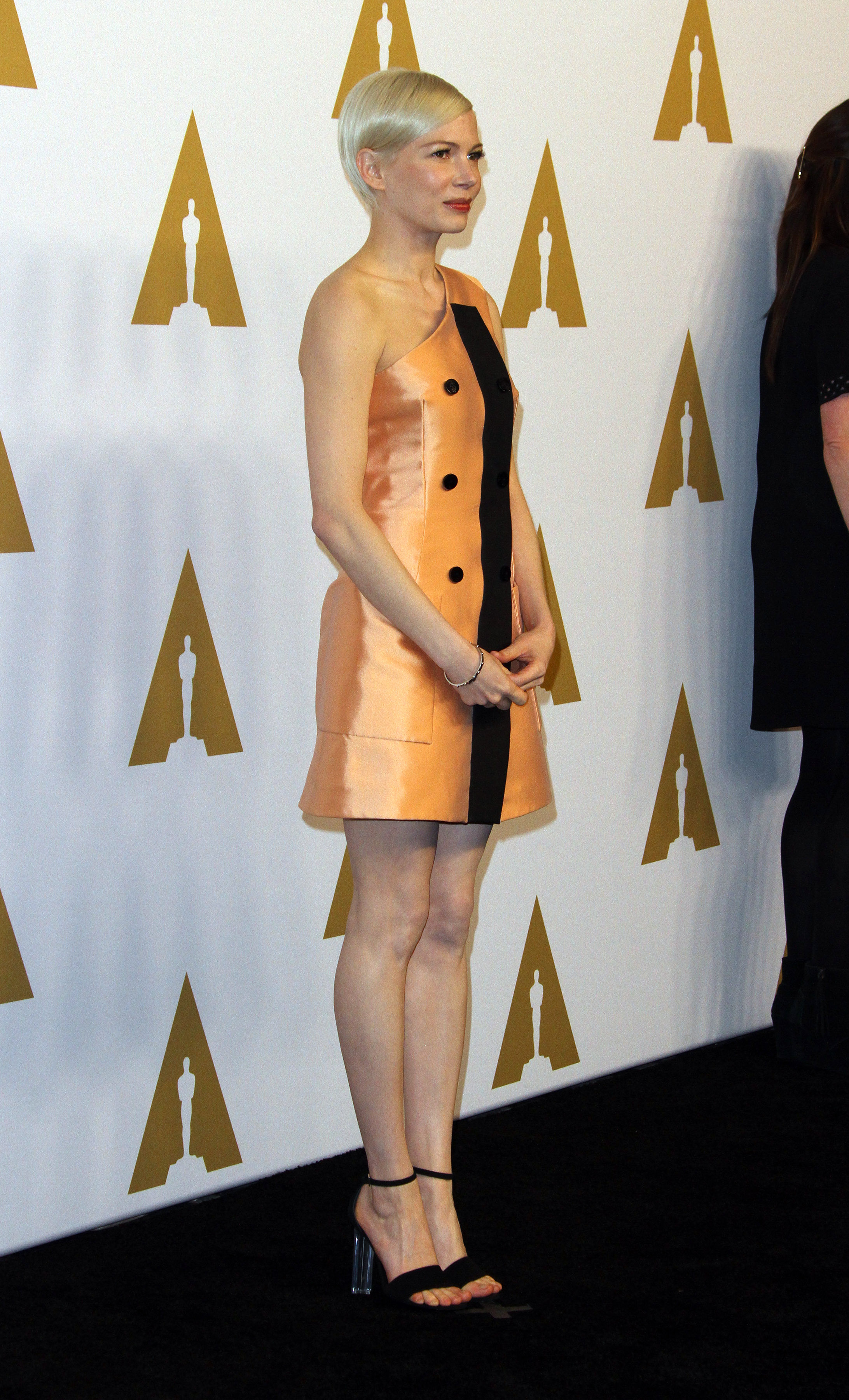 It's the style, though, that we'll be taking out cues from. A strappy front but a block heel is an excellent choice for summer soirée, chiefly because it looks as simple from the front as a strappy stiletto sandal, but the heel won't sink into the soil.
Strappy block heel shoes are a good choice for bridesmaids for this reason (Margot Robbie rocked the block heel when she was a bridesmaid at the weekend). They're more comfortable than a stiletto heel, too.
The LV sandals will set you back over a grand so let's put that on our list of what we'd buy if we won the lotto. For now, here are some similar styles on the high street.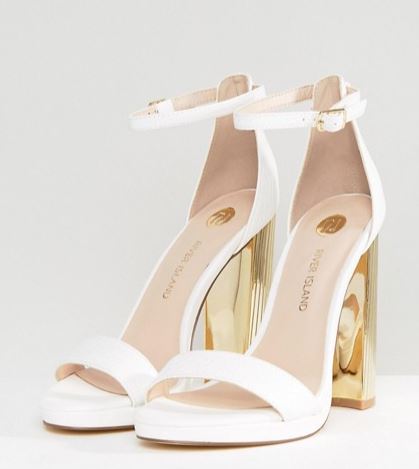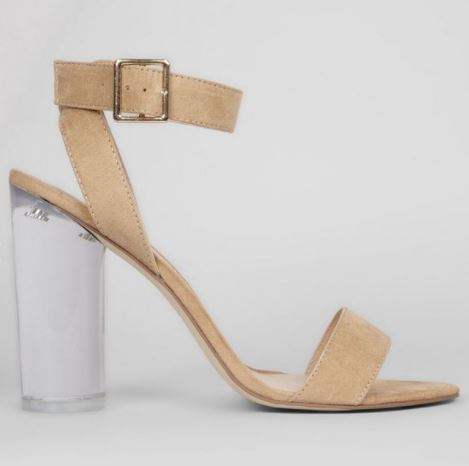 Advertised