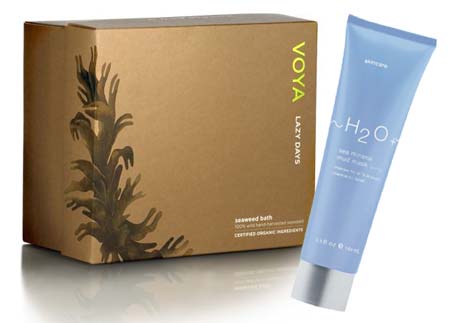 One of the most rubbish things about any detox is the fact that all that tox has to go somewhere. And one of its favourite places is right out through your pores. Sure you know what that leads to, eh? Spots, zits and all manner of craters.  You can help draw out impurities and send them on their merry way with a facial masque, though.
So if this is something you'd like to get down with this month, then look for masques that are purifying, rather than purely hydrating. The Sea Mineral Mud Mask from H20+, €25, would be perfect, as it contains an active ingredient called montmorillionite clay, which helps to draw out gunk and provide moisture to the skin too. Plus, if you've oily skin, you'll love this, as it acts as blotting paper for all that shine.
Advertised
Another great way to de-gunk your whole body as you relax is with a seaweed bath. If you're lucky enough to live on the west coast then you can nip into one of many seaweed bathing emporia, like the famous Enniscrone baths, or check out Voya's offering in Strandhill. If you're not so near a place to have a dip, then worry not, because all isn't lost. You can buy a Lazy Days kit online from Voya for €16, or look in Avoca stores. It contains dehydrated seaweed and sea salt, which you re-hydrate in water. Throw it into a warm bath, soak for about 40 mins and bob's yer uncle. Soft, smooth skin and lovely detox benefits with no hassle. Now, that's the sort of detox I like.