 Winter is fast approaching and the days are getting colder and longer. That's why facial serum should be the key focus of your shopping list.
After spending time in the sun or outdoors or with the constant change in temperature, your skin can react in a negative way. Adding a serum into your winter routine is a great way to bring your skin back to life, especially coming into the harsh winter months.
Here are three we rate. They're not exactly purse-friendly, but they will last all winter long.
Environ Youth EssentiA C-Quence Serum  €99

This may not be a brand you are too familiar with; if you haven't, take note. The ingredients (vitamins A, C and E along with peptides and antioxidants) work together to create a more youthful, smoother and more radiant appearance. I love how hydrated my skin feels after using this.
Advertised
Armani Prima Day long Skin Perfector €75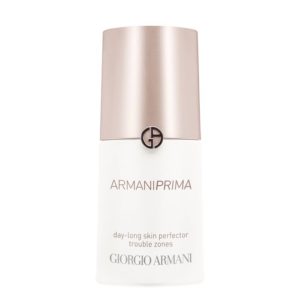 I really like the Day Long Skin Perfector from Armani. It targets the "disruption zone" of the face: eyelids, nose, chin, forehead or any area prone to shine or large pores. It absorbs excess sebum delivering an instant mattifying effect on skin that lasts all day long.
After four weeks your skin texture is improved and skin surface even appears smoother. But, the best part about this serum is that at the end of the day, makeup is still intact.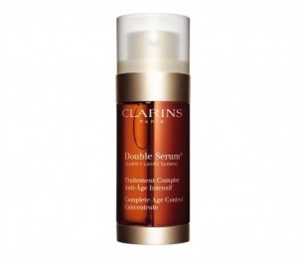 Advertised
I was away in London this weekend and picked up a bottle of this in The Loop on the way. The latest "Double Serum" in Clarins' range, this differs from the other as it is a dual chamber system combining two age-defying formulas in one serum. It's the serum on everyone's lips at the moment, and worth checking out if you are a Clarins fan.
Do you have any tips for winter ready skin?