 In a world where we've all gone crazy for coconut, especially coconut oil (cooking/make-up removal/hair mask/cuticle softener etc) it's easy to forget that some people just aren't that into it. Case in point; I was chatting to a friend of mine the other day, and ended up talking about my new shampoo and how it smells like a tropical island, yada yada and she turned around to me and said "I'm sorry, but I actually can't stand the smell of coconut. I know that won't make me popular, but I don't. Is there anything else you can recommend?"  And here we are.
Naturally, olive oil is packed with anti-aging antioxidants as well as hydrating squalene making it particularly good for repairing and rehydrating damaged hair, nails or skin. Using Olive oil as moisturiser, hair mask or shaving oil is no new idea though especially considering there's evidence that Cleopatra included it in her beauty routine along with her milk baths. Another plus for some will be the smell, which is more earthy than coconut, which can err on the sickly sweet side sometimes. In modern beauty products olive extracts such as water, oil and fruit are often combined with lemon or bergamot to create an uplifting scent which I really like in the warmer months.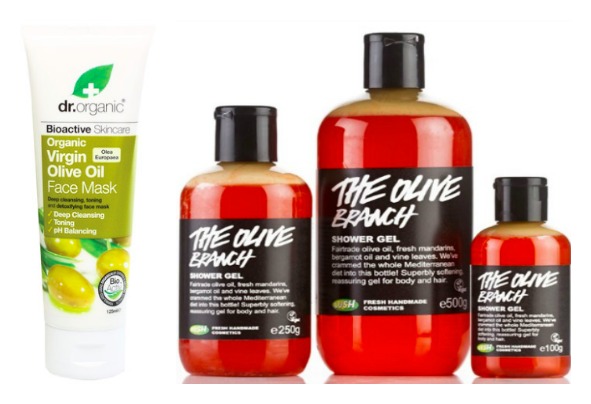 I've rounded up 3 favourite Olive infused beauty products for those out there who are looking for something different to try:
Dr Organic Virgin Olive Oil Face Mask: Free from parabens, and mineral oil one of the things I like about this mask is that even though it's purifying it doesn't make me break out as most "clarifying" masks do. The texture is smooth and it leaves your skin rebalanced and hydrated. For anyone interested, there's also a great shampoo in this collection too. (€8.19)
Advertised
Lush Olive Branch Shower Gel: In general, I find Lush products can be a little over powering in terms of fragrance but there's something more grown up about this shower gel. Made with fairtrade olive oil, fresh mandarins, bergamot oil and vine leaves, there's a warm, savoury smell that is really quite beautiful. The shower gel itself needs a good shake before you use it as the olive oil separates to the top. It's got quite a watery consistency so I'd always recommend using a shower puff to get the suds otherwise you could run the risk of using up loads without realising, but it leaves skin as soft as a baby's bum. (€13.50/250g)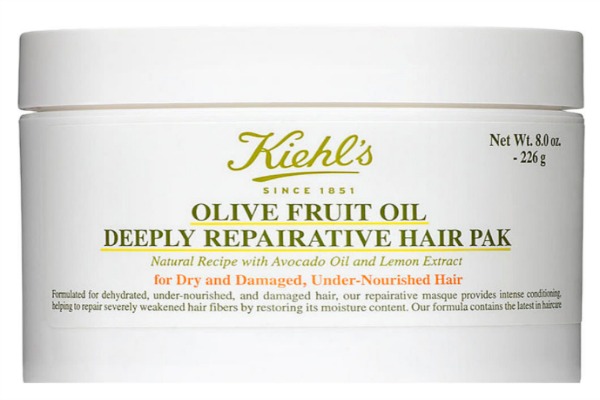 Kiehl's Olive Fruit Oil Deeply Repairative Hair Pak: Infused with avocado oil, lemon oil and olive fruit oil this hair mask leaves hair tangle free and beautifully soft. A little goes a long way though so if your hair is on the fine side, I'd suggest using it sparingly at first until you get to know how much works for you. I found it particularly good when my hair was bleached blonde and needed a helping hand. (€30.50)
Are you a die hard coconut fiend or would olives float your boat more? Any further recommendations for products to try?