 Eyeshadow fallout is one of the major pains associated with the art of makeup. It can turn a beautiful foundation base into a panda costume in no time.
For any of you who are lucky enough not to already have the fear of this 'fallout' issue, let us explain it to you. Fallout is when eyeshadow falls down into the cream product under your eyes and mixes with it. This is a problem for two reasons: firstly, because you want to keep under your eye area particularly clean and bright; and secondly, because once it mixes with a cream it's impossible to fix without actually removing the makeup. Fear not - there are a few ways you can avoid this painstaking mess when you are applying your makeup. Here are our top four solutions to the problem.
Number One, simply to do your eye makeup first. When you do your eye makeup before the rest of your makeup, it doesn't matter if you have to clean up under the eyes with makeup remover. It is the most simple solution. The only reason you might not want to do it this way is that you don't get the overall picture as you are doing your makeup. Some people just like to see the who thing come together and do their face base first.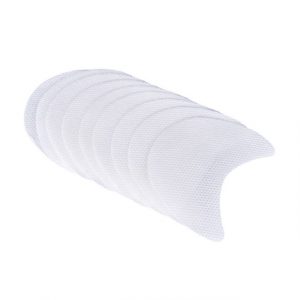 These eyeshadow shields are a really handy fix to the problem. You just stick them onto your skin beneath your eyes and they catch the fallout from your smokey eye. They're a handy thing to keep in your makeup bag because you can use them to do your winged liner too. They might leave a few marks under your eyes but they are easily buffed away.
Advertised

A fan brush is a handy tool to have close by when you are doing eye makeup. You use it every few minutes to dust away any eyeshadow spill before it melts into your foundation. It's not the most effective technique but it's a quick way to keep a light smokey eye tidy.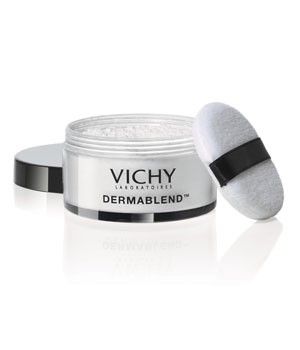 Advertised
Finally, you can use loose powder as a net to catch the fallen dust. Using a powder brush, dip it in the loose powder and tap the excess onto your cheeks below your eyes. You need to use a good bit. You need chunks of powder to effectively catch the fallout. When you are finished your stunning eye makeup look, just dust away the powder with previous fan brush and you should have clean makeup underneath.